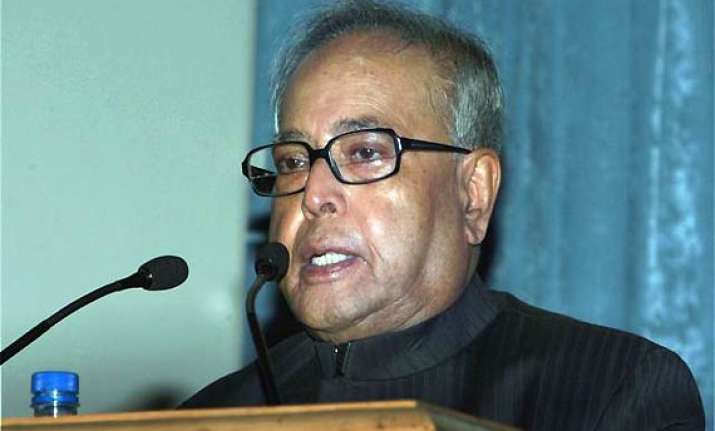 New Delhi, Dec 2: The Government today expressed its inability to provide a fiscal stimulus as was given in 2008-09 to boost the economy, which is likely to slow down to 7.5 per cent this fiscal.

"Of course I am not in a position to provide that level of fiscal stimulus which I was able in 2008-09, but certain policy changes can improve the situation a little bit which we are doing," Finance Minister Pranab Mukherjee said at the Hindustan Times Leadership Summit here. 

In the wake of the current global uncertainty, Mukherjee said the growth in 2011-12 may moderate to about 7.5 per cent, down from 8.5 per cent in the previous fiscal.  In the Budget for 2011-12, Mukherjee had projected a GDP growth rate of nine per cent plus/minus 0.25 per cent. 

"We cannot expect that we can reach a high growth rate of nice per cent overnight. We will have to live with relatively moderate growth this year. Next year, we will try to improve the growth rate higher," he said.

To provide a cushion to Indian industry against the impact of global financial meltdown, the government in 2008-09 had provided three fiscal stimulus packages, amounting to Rs 1.84 lakh crore or three per cent of GDP.

The stimulus boosted domestic demand and helped India to clock a GDP growth of 6.8 per cent in 2008-09, Mukherjee said. 

Referring to the issue of stimulus, Deputy Chairman of the Planning Commission Montek Singh Ahluwalia too said that there was no case for stimulus to industry as fiscal deficit was high and might exceed the Budget estimate of 4.6 per cent of GDP by about one percentage point.

"I don't think it (slowdown) has happened because of lack of stimulus... What is the case for stimulus," Ahluwalia said.

Government's expenditure in the first seven months of the current fiscal stood at 54.1 per cent of the Budgeted spending, thus pushing fiscal deficit to 74.4 per cent of the 2011-12 target.

Admitting that it was extremely difficult to maintain the fiscal deficit target of 4.6 per cent of GDP in the fiscal, Mukherjee said, "I am hopeful of fiscal balance targeted...(but) state governments also needs to work  towards fiscal sustainability".

Expressing concern on FII outflows from the Indian stock markets, he said the ongoing Eurozone crisis was driving  away foreign institutional investors.

"Up to now the indication on the FDI inflow is much better compared to last year but FII outflow is an area of concern," he said.