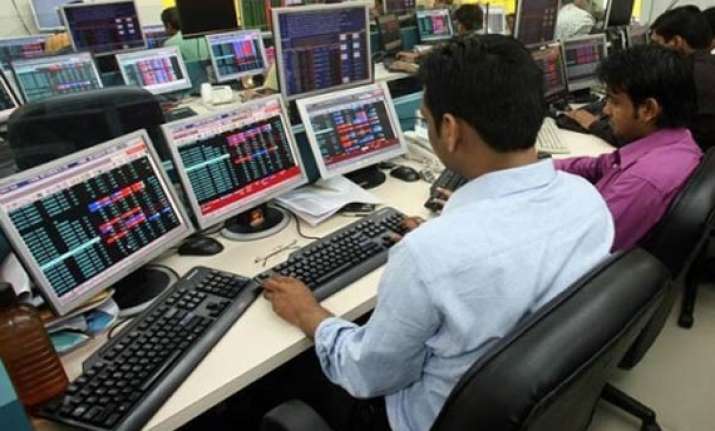 Mumbai, Jan 8: Overseas investors have pumped nearly Rs 6,500 crore into the Indian market, including stocks and bonds, in the first week of the New Year.

Between January 2-6, foreign institutional investors (FIIs) purchased equities and debt securities worth a gross amount of Rs 15,168 crore.

However, they also sold shares and bonds worth Rs 8,674 crore in the same period, translating into a net investment of Rs 6,494 crore for the period, according to information available with market regulator Sebi.

Market experts believe that positive global cues along with lower food inflation number helped boost investor confidence in the market during the week.

Investors were more bullish on the debt market in the first week, making a net investment of Rs 5,488 crore during the period, while their investment in stocks stood at Rs 1,006 crore.

Buoyed by FII inflow, the stock market barometer Sensex (of the BSE) gained 413 points or 2.67 per cent to close at 15,867.73 on the last trading session at Friday.

Meanwhile, an announcement was made by the Government on January 1 thereby allowing qualified foreign investors ( QFI), including overseas individuals to invest directly in Indian stock markets.

This has been done with the intention of widening the profile of investors and attracting more foreign funds in the wake of FII money being withdrawn from the markets.

The move is also expected to reduce market volatility and deepen the Indian stock markets. Earlier, QFIs were permitted to invest only in mutual find schemes.

The foreign nationals could earlier invest into Indian markets through opening accounts with Sebi registered FIIs or through participatory notes.

In the year 2011, FIIs purchased stocks and bonds worth Rs 8 lakh crore during 2011, but sold securities worth 7.9 lakh crore, resulting into a investment of Rs 1,7480 crore for the year.

However, investors have flocked towards the debt market and made an investment of Rs 20,293 in the year 2011, while at the same time they stayed away from equity market and pulled out Rs 2,812 crore.