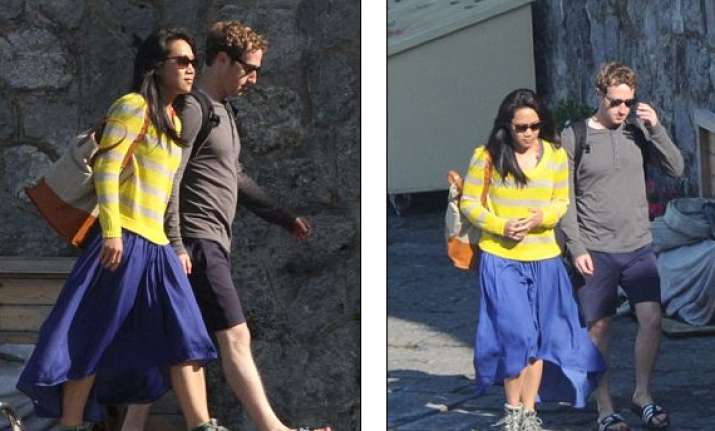 New Delhi, Dec 31: US billionaire and Facebook co-founder celebrated his first Christmas with wife Priscilla Chan on the beautiful and serene in island of Maui, in Hawaii.
Mark Zuckerberg, looked pretty relaxed in a pair of board shorts and his own surfboard, with wife Priscilla, who looked nice in red one-piece. The couple laughed and joked during private surfing lessons on the island of Maui.
It was an incredible experience for both 28-year-old Mark and his 27-year-old wife on the Hawaiian island, a popular tourist spot for surfing and windsurfing.
The couple tied the knot on May 19 with a ceremony in the billionaire's backyard in Palo Alto, California. It was a joint celebration to mark Chan's graduation from medical school. So it was indeed a join celebration for the billionaire to spend some good time with this wife.
These beach pictures are a rare glimpse of a notoriously private couple, who started dating in 2003 after meeting in line for the bathroom at a frat party at Harvard University.
Let's take a look at some of them.
Pic 1. Facebook's Mark Zuckerberg and wife Priscilla Chan (right) in Maui.