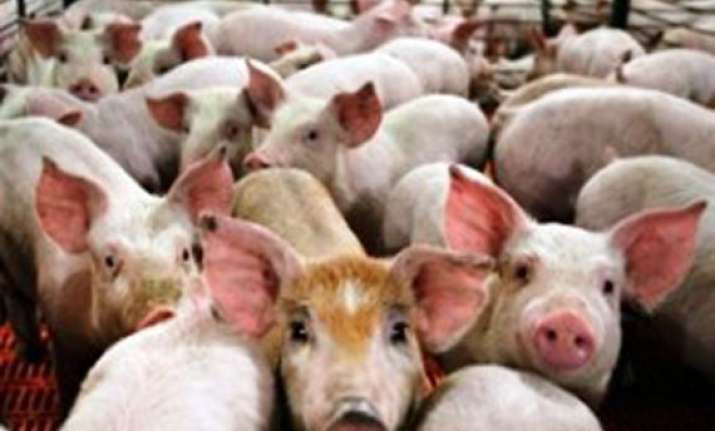 Geneva: The European Union (EU) has filed a case against Russia over measures taken on importing of live pigs, their genetic materials and products from the EU.
According to the World Trade Organisation (WTO), the EU notified the WTO Tuesday of a request for consultations with Russia over the latter's measures on the importation of live pigs, their genetic materials and products from the EU, Xinhua reported
The measures, including import bans or import restrictions, were imposed in late January this year following detection of two cases of African Swine Fever in wild boar in Lithuania and Poland, the WTO said.
EU, the 28-nation bloc, also alleged that it and its member states have suffered discriminatory treatment from Russia, which has not banned the import from Ukraine and Belarus despite that the disease was also discovered there.
EU insisted that the measures were inconsistent with Russia's obligations under several articles of the Sanitary and Phyto-sanitary Agreement and Most Favourite Nation provisions in the GATT, as WTO noted.
This is the third case filed against Russia since it acceded to the WTO Aug 22, 2012, with the first two cases, related to the recycling fee on motor vehicles, having been filed respectively by EU and Japan in July 2013.
Request for consultations is the first step in a dispute at the Dispute Settlement System of the WTO. Response to the request has to be given within 10 days and the member requested shall enter into consultations within a maximum of 30 days after the date of the receipt of the request.
The maximum period of consultations is 60 days after the reception of the request, unless both parties agree otherwise. If consultations fail to resolve the dispute, the complainant may request adjudication by a panel, according to the WTO.