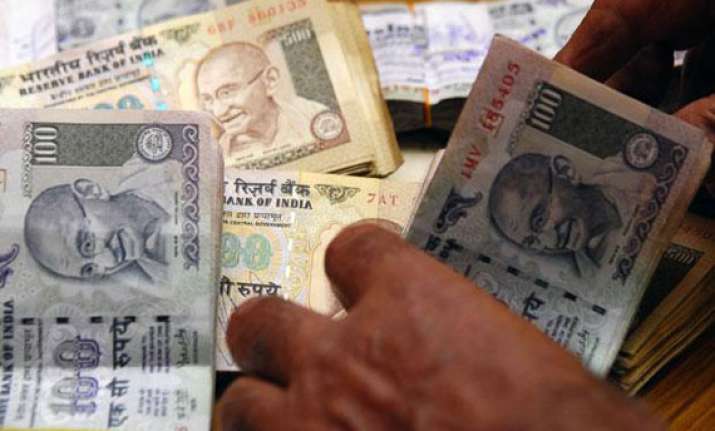 New Delhi: India's current account deficit is likely to narrow to 2.3 per cent of gross domestic product this fiscal as the new government is expected to focus on exports and reduce dependency on imports, says a Citigroup report.
According to the report by the global financial services major, the FY2013-14 CAD is expected to be within $36 billion or 2 per cent of GDP, and this fiscal year CAD is likely to be slightly higher but contained at 2.3 per cent of GDP.
The report noted that oil, coal and iron ore sectors are likely to impact CAD in FY2014-15.
Current account deficit is the excess of foreign currency outflows over inflows.
The country's net oil import bill is likely to come in around 10 per cent lower in FY15, given moderation in crude prices and likely moderation in demand due to fuel price reforms.
The Citigroup report further said the new government is likely to be growth-supportive given its economic emphasis but the recovery in growth numbers would be gradual.
Citigroup has retained India's FY'15 GDP target at 5.6 per cent, and has upgraded the FY'16 estimate to 6.5 per cent.
The report said a full-fledged recovery will be realised only in FY'16 and FY'17 as governance and institutional reforms will start reflecting in the numbers with a lag and high inflation and interest rates could impede growth in the short term.
On price rise, the report said a renewed political will is likely to bring down inflation.
CPI target of 6 per cent is achievable if structural issues addressed, provided the government implements measures like offloading excess food stocks, calibrating MSP with market prices, etc.
"Revise down our FY'16 inflation estimate to 6.5 per cent. Key risks for inflation estimate include, interplay between commodity and INR; and El Nino."
In the recently concluded elections, the BJP-led NDA scored an overwhelming majority of 334 seats, in the 543- member Lok Sabha.
"Decisive election mandate positive for economy, BJP wins majority seats and stable government implies significant legislative power and no excuses," Citigroup said.