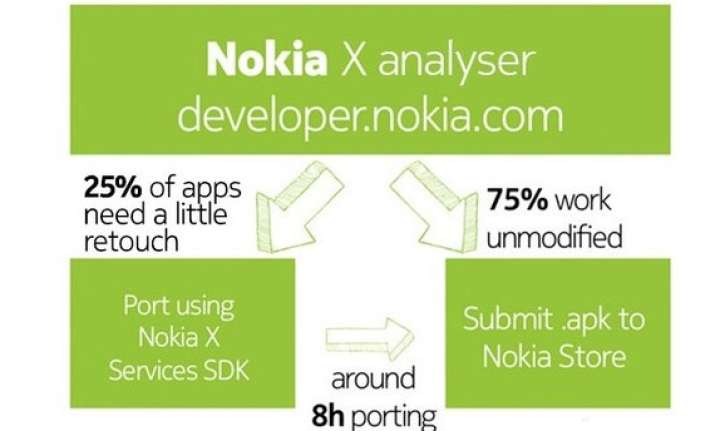 New Delhi: Nokia recently made official its X, X+ and XL Android phone and the Finnish smartphone maker is trying to attract developers to its latest platform. The trio is running on a stripped-down version of Android 4.1 Jelly Bean missing on all Google Services.
Since all three devices are running a modified version of Android 4.1 Jelly Bean, the main concern was no access to Google Play.  But Nokia has gone ahead and cleared your doubts by saying that 75% of all the Android apps are directly compatible with the Nokia X. The developers of compatible apps just need to submit their APKs.
At the same time, the rest of the Android apps need a little retouch. Nokia has introduced SDK and porting tools as well and claims that those apps will not take more than 8 hours to be ported.
Nokia has created a plugin that is capable of analysing apps for any porting issues, but any apps that use maps, in-app payment systems or notifications features will be required to use the Nokia alternatives like HERE Maps.