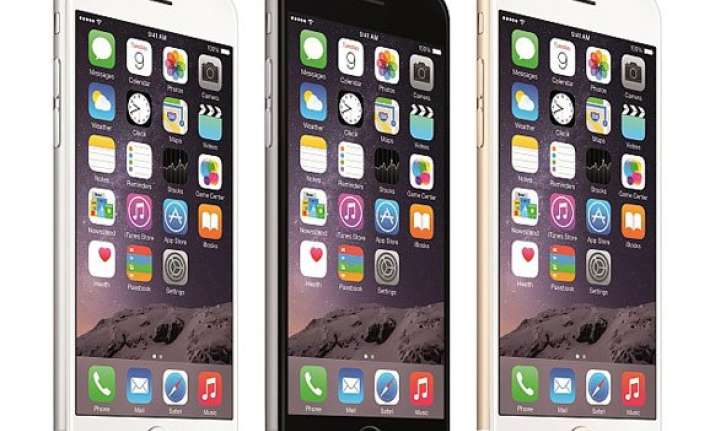 New Delhi: Apple is planning to release three new iPhone models in the second half of 2015, a report by DigiTimes claims. It says a 4-inch iPhone model (iPhone 6C) will join the 4.7-inch iPhone 6s and 5.5-inch iPhone 6s Plus.
The report also claims that the 6S models will ship with new A9 chips while the 6C model will feature the A8 processor that currently powers the 6 and 6 Plus.
Not surprisingly, the 6C will cater to emerging markets, including India. The report also suggests that the device will come with NFC functionality and Touch ID. All three are due in the second half of 2015.
It looks like that it would be in the best interest of Apple to keep the 4-inch form factor alive as not every one finds larger screened iPhones all that easy to use. Remember, the 5S lacks Apple Pay functionality that the rumored iPhone 6C will house.
A 4-inch iPhone 6C is also possible as Apple believes that by offering more sizes means the company could reach a wider number of people. Earlier this year, CEO Tim Cook said the new, larger iPhone models had brought the highest Android switcher rate over the past three years and that they brought in more newer customers than previous iPhone models.
Reports suggest that Apple might still prefer plastic cases for the iPhone 6C as it helps check the production costs. It should be remembered that the adoption of a plastic case for the 5C, which made the iPhone look cheaper than its family products, contributed to lower-than-expected sales of the mode.
Analyst Timothy Arcuri of Cowen & Co. said that the device may be designed with purpose-built low-cost components from Qualcomm, which could help in alleviating manufacturing costs.
The report also notes that the iPhone 6C should be priced around $400-500 (roughly Rs 25,000-31,000) in the US. "
Current rumors suggest that the handsets will feature 2GB of RAM and the Force Touch technology, which has so far been incorporated into Apple's new MacBook, new MacBook Pros and Apple Watch.