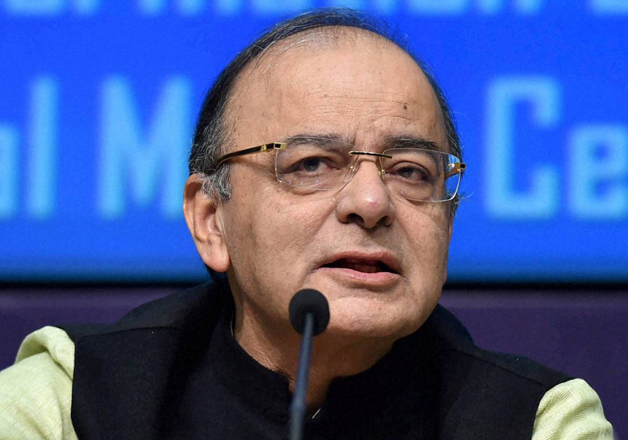 Union Finance Minister Arun Jaitley today said that the government's decision to reduce the exchange limit from Rs 4,500 to Rs 2,000 is aimed at stopping the misuse of this facility and funds as well.
Addressing the media here, Jaitley further assured that the informed that ATMs across the country will soon start functioning normally. A total of 22,500 ATMs will be recalibrated today and will begin dispensing new notes of Rs 500 and Rs 2,000 besides Rs 100 notes starting today.
There are nearly two lakh ATMs in the country.
The Finance minister further informed that the government had no plans as of now to introduce new Rs 1,000 notes.
"1000 rupee notes will not be reintroduced as of now. Exchange limit of Rs 4,500 over counter reduced to stop misuse of funds," Jaitley said.
Earlier in the day, the government announced a reduction in the one-time exchange limit of Rs 4,500 to Rs 2,000 to stop misuse. Among other measures, it allowed up to Rs 2.5 lakh cash withdrawal from the bank account of a bride or groom or their parents for a marriage till December 31.
Meanwhile, ICICI Managing Director and CEO Chanda Kochar informed that the situation outside banks and ATMs was getting better and that the co-operative banks have reported maximum number of currency exchangers. 
The Reserve Bank of India (RBI) has once again asked people not to hoard currency as there is sufficient supply of notes.
"The Reserve Bank of India has once again clarified today that there is sufficient supply of notes consequent upon increased production which started nearly two months ago. Members of public are requested not to panic or hoard currency notes," the Central bank said in a statement.