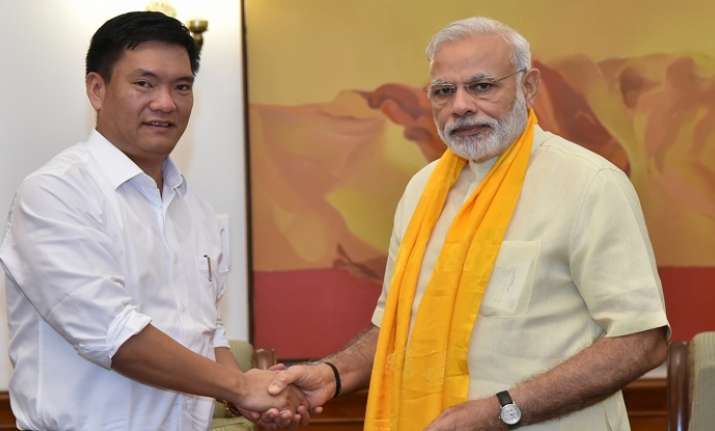 Arunachal Pradesh is set to be the fourteenth state where the Bharatiya Janata Party (BJP) will assume power as the party has decided to join the Pema Khandu-led government. Also, it will become the sixth state in which BJP shares power with regional parties.
The development comes nearly a month after Chief Minister Pema Khandu and his colleagues deserted Congress to join People's Party of Arunachal (PPA).
As per reports, Tamiyo Taga, the leader of the BJP in the state assembly, will be sworn in today.
On September 17, Khandu, who became CM two months before that, joined the PPA along with 43 Congress MLAs and virtually converted it into a PPA government.
The only MLA who has stayed with the Congress is Nabam Tuki, who was replaced as chief minister when the Congress, in an effort to control the rebellion in its ranks, replaced him with Khandu in July. 
In the Assembly of 60, Congress had 47 MLAs, BJP 11 and two independent.