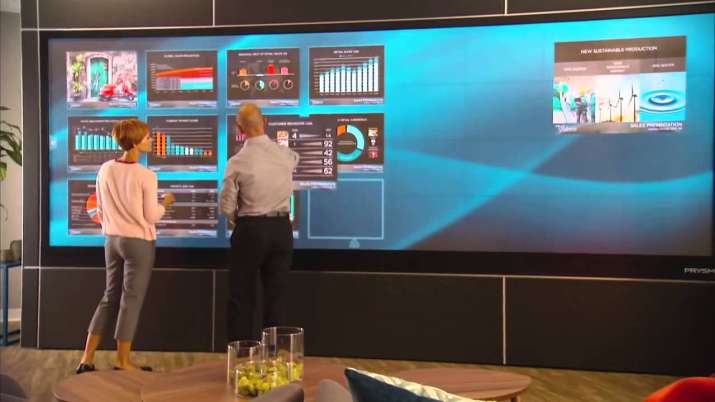 Display and visual collaboration solutions provider Prysm Inc launched the large format, single display Laser Phosphor Display (LPD) 6K Series in India on Thursday.  Designed on the company's patented technology, the display is defining a new category of interactive large format single panel display with bezel-free viewing above 100 inches.
The new LPD 6K series comes with low power intake and consumes at least 20 per cent less energy than similar sized LED/LCD video walls with 96 per cent recyclable materials.
"With the launch of LPD 6K Series, we have set a new standard for interactive video walls and collaboration. Our highest priority is to provide enterprises, their employees and customers with an exceptional user experience," Amit Jain, Founder and CEO, Prysm, said in a statement.
The LPD 6K Series also offers bezel-free viewing experience and features a high fill-factor, good contrast ratio, resulting in striking picture quality. It has a built-in interactivity with more than 32 simultaneous touch points, the company claimed.
The shatter-resistant display is flexible enough for transporting, making it easy to deliver and install.
(With IANS Inputs)