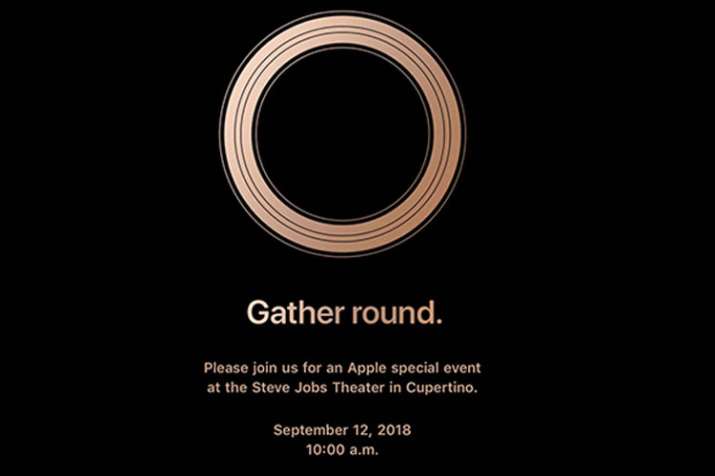 Apple Keynote event 2018: On 12th September, Apple will be launching its new range of devices, which will include the most awaited 2018  iPhone Xs lineup along with the new iPad Pro and the Apple Watch Series 4.
Apart from the product launch, the company will also throw light on iOS 12, the new operating system along with the new A12 chipset that will power the new iPhone Xs series.
Here is everything you can know about the Keynote event 2018, date and time in India
The company has confirmed the Apple launch event by sending out media invites. Apple will be launching the new iPhones, iPad and Apple Watch at the Steve Jobs theater and the event will commence with a keynote address that will be scheduled for 10 am PDT (10:30 pm IST) on 12th September 2018.
Apple will host the live stream of the event that won't be open on YouTube. Instead, users will have to browse the live stream link from the Apple website via Safari browser and for people who own Apple devices like iPhone, iPad or Mac will be able to view it on the Apple TV app. Windows 10 users will have to watch the stream through Edge browser.
Considering all the leaks and rumours so far, that have surfaced online, Apple will be launching five new devices at the Apple Park, which will include three sets of iPhones, i.e 5.8-inch iPhone Xs, 6.1-inch iPhone Xc (also touted as iPhone Xr), and the 6.5-inch iPhone Xs Plus. Other than the iPhones, Apple is expected to launch the new iPad Pro along with the Apple watch Series 4.
The pricing and availability will be eagerly awaited, but give the past of Apple products, the bigger iPhone Xs Plus could easily cross $1000 mark.
Talking about the specs of the iPhone lineup, what is sure is that the handsets will come powered by the Apple A12 chip and will run on the iOS 12. Other details point to the notched OLED display on the iPhone Xs Plus and iPhone Xs respectively.
Coming to the camera front, both the iPhone Xs and iPhone Xs Plus will feature a dual rear camera configuration, just like we on the iPhone X, whereas the iPhone Xc also to be assumed as iPhone Xr would come with a single camera.
All the iPhone devices will have Face ID unlocking that means all the three handsets will host the True Depth sensor technology.
The Apple event 2018 will also feature the new iPad Pro, which will be an improvement on the first edition of the 12.9-inch iPad that was launched last year. On the other hand, the Apple Watch Series 4 will sport a larger display and other tech news suggest that the new Watch Series 4 won't be having the physical button, which will be replaced by an SSD button, based on haptic feedback. The watch might also come with an LTE variant and might feature a larger battery as well