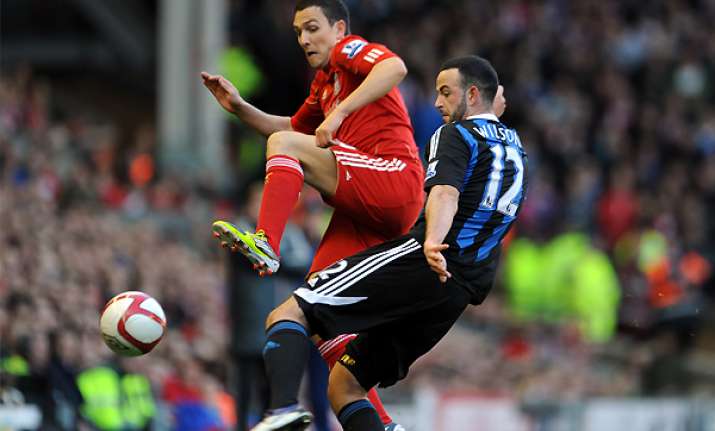 Liverpool (England), Mar 19:
Liverpool will visit Wembley Stadium for the second time this season after beating Stoke 2-1 in the FA Cup quarterfinals on Sunday, less than a month after winning the League Cup.
Luis Suarez put Liverpool ahead in the 23rd minute and, although former Reds striker Peter Crouch equalized quickly, Stewart Downing's second goal of the season knocked out last year's runners-up.
Liverpool had not played at Wembley for 16 years until beating Cardiff in a penalty shootout in the League Cup final last month.