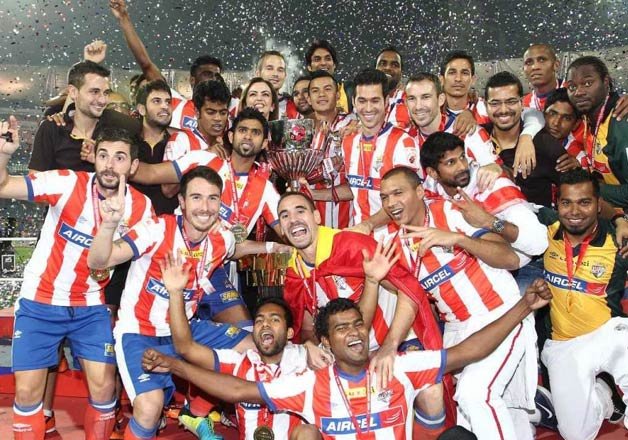 Jamshedpur: The I-League and the Indian Super League (ISL) could be merged in a couple of years to improve the standard of the game in the country, a senior All India Football Federation (AIFF) official said here on Monday.
"We have proposed to merge the traditional I-League and Indian Super League and conduct one league instead of two," I-League chief executive Sunando Dhar said.
"In fact, we are in negotiation with stakeholders including ISL franchisees on the issue," Dhar told reporters.
"It may take two to three years time to materialise," Dhar said adding that 14 to 16 teams may take part in the league following the merger.
The objective is to improve the standard of the league and merger of the two leagues would engage participating teams for six to eight months a year, he said.
However, he expressed satisfaction over the progress of the I-league, the next edition of which will kick off from January 9.
About AIFF's infrastructure development plan, Dhar said six world-class venues in Kolkata, Guwahati, Delhi, Mumbai, Goa and Kochi are being developed to host the Under-17 World Cup in 2017 and at least four similar venues for practice for the participating teams.
Expressing confidence that Indian under-17 will perform its best in the event, he claimed India reserved its berth for the World Cup on merit and not for being a host country.
About 45 cadets in two group are undergoing rigorous training in Goa and were being given International exposure as well, he said.