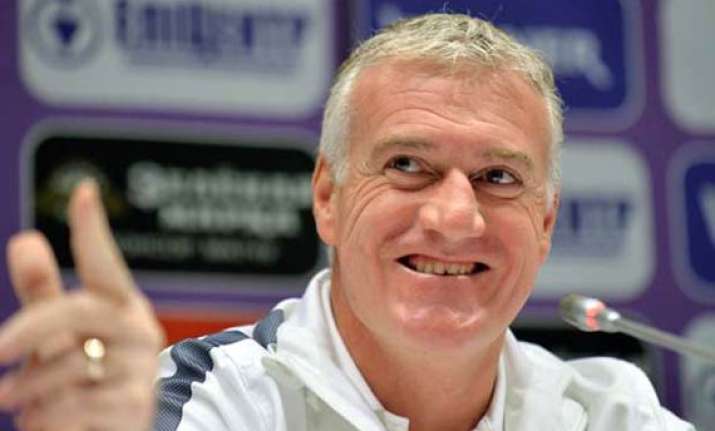 PARIS: France coach Didier Deschamps will name a preliminary 30-man World Cup squad on May 13, then give seven the bad news before the team leaves for Brazil.
Teams have to send FIFA a list of a maximum 30 players one month before the competition. In 2006, coach Raymond Domenech announced his 23-man list straight away, deciding against naming a larger squad.   
Deschamps prefers to pick 30 on May 13, then take injuries and lack of form into consideration before finalizing his squad.   
"On May 13 ... there might be 50 or 100 disappointed (players). I know that, but it's my job," Deschamps said on Wednesday in an interview with Le Monde newspaper. "It's my responsibility to make choices, that's the downside but I accept it. I will make more people unhappy than happy. There's always a lot of thought that goes into it, discussions, and then it's down to me to choose."   
Domenech named 30-man squads before the 2008 European Championship and before the 2010 World Cup.   
His way of telling the seven players who were left out of his Euro 2008 squad has entered into French folklore. He knocked on the hotel door of each player and they then left the pre-World Cup training camp in the French Alpine resort of Tignes by helicopter, with camera crews filming their discomfort.   
In 2010, Domenech's cuts included striker Karim Benzema and midfielder Samir Nasri, which was perceived as him punishing them for their reportedly bad behavior during Euro 2008.   
Deschamps has not yet decided how to tell the seven players who will miss out.   
"What I'm sure of is that there isn't a best method," he said. "I will do my best to make it the least unpleasant possible."