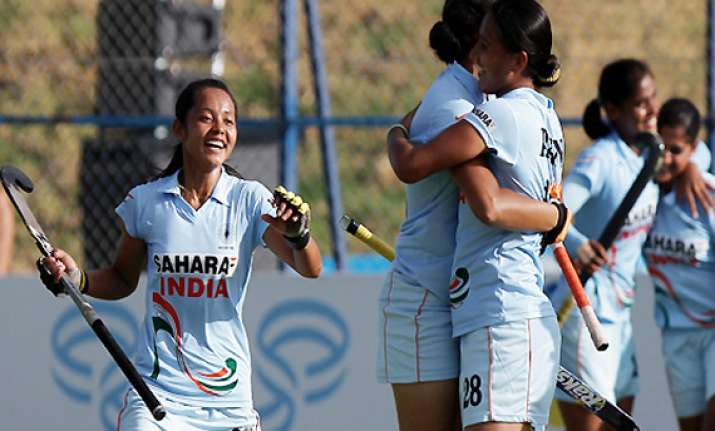 New Delhi, Feb 17: The Indian women's team will look to break a 32-year-old jinx as they mount a challenge for a berth in the London Olympic Games taking on a lowly Ukraine in their opening match of the qualifiers at the Dhyan Chand National Stadium here tomorrow.

The last time Indian women's team featured in the Olympics was in the 1980 Moscow Games and that too on an invitational basis.

However, the Indian team looks in good shape now. They won their four-Test series against Azerbaijan 4-0 at the same venue and also registered a 5-2 win against Canada and a 1-1 draw against Italy in the two warm-ups here.

India have a good mix of youth and experience with five players in the team already having featured in the 2008 Women's Olympic Qualifier, where India finished fourth in the Qualifying Two event and missed out on a berth.

Forward Rani Devi, who received the Most Promising Young Player of the Tournament award in 2008, skipper Asunta Lakra, defender Subhadra Pradhan, forward Jasjeet Kaur Handa and midfielder Deepika Thukar have all played the 2008 qualifiers and would be spurred up to do well this time.

However, India will have to get over their tendency to give away early leads, an area which even coach C R Kumar agrees India need to improve.

"We conceded early leads in some matches and we worked on these areas during the practice matches. We set targets on every game that we played in the practice and the girls have not repeated those mistakes," Kumar told PTI.

"We have seen 5-10 minutes of Ukraine's practice match against Italy and they have a couple of very skilled players, they rotated the ball frequently and we are looking forward to the match," he said.