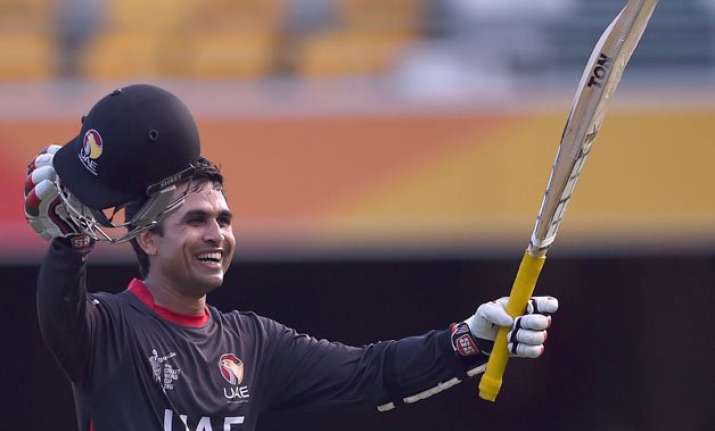 New Delhi: At a time when ICC is planning to exclude the associate nations from next editions of World Cup, but Shaiman Anwar from UAE with his phenomenal performance in the ongoing tournament might force the governing body of cricket to re-think on its decision.
Shaiman Anwar continued to be the hero of the UAE in the ICC Cricket World Cup 2015 as he is now the leading run scorer in the tournament ahead of Chris Gayle, AB de Villiers, Virat Kohli and many more cricketing giants.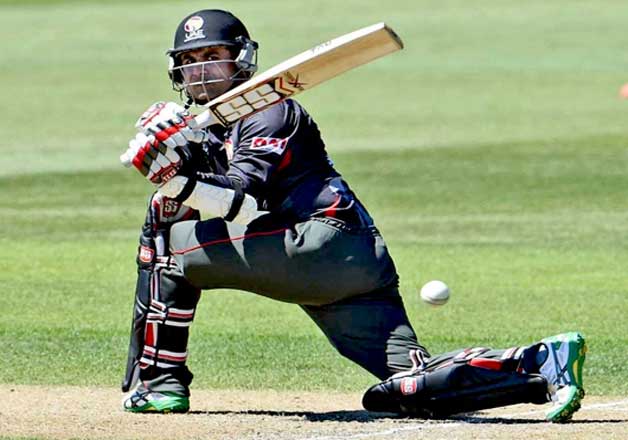 A name which was unknown to the cricket fans before the start of the World Cup, now sits perched among the tournament's best batsmen turning heads with his cool displays at the crease. Even while selecting teams for the fantasy league, one might have scrolled through the UAE side for some cheap buys but few would have selected Anwar in their team. Those who did must be smiling now.
In four games, Anwar amassed 278 runs at an average of 67.50 which is higher than the likes of Gayle, Amla and a strike rate of exactly 100.
His UAE captain Mohammad Tauqir praised his confidence and also called him as "Sir Vivian Richards"  of the team.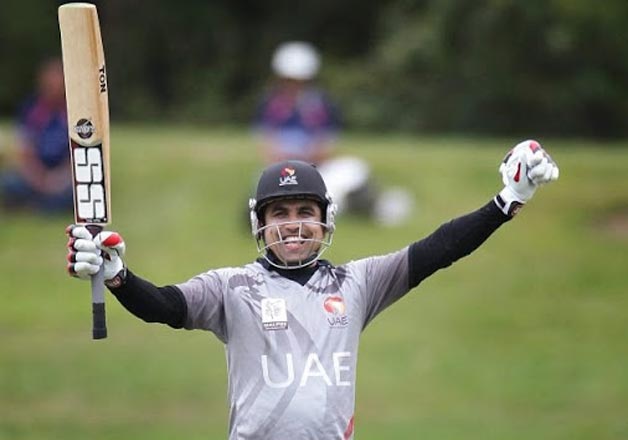 Born on March 15, the 35-year old UAE middle order batsman modelled his technique on Rahul Dravid as a teenager but has since gained a reputation as a six-hitter in UAE's domestic cricket circles.
Hailing from Sialkot (Pakistan), Anwar started his cricketing career in the domestic leagues of Pakistan and even featured in the Quaid-e-Azam Trophy. He moved permanently to the UAE in 2007, after gaining employment with a shipping firm.
Money started flowing but the passion for cricket remains solid. The company where he worked had a cricket team where he got the chance to showcase his talent.
Shaiman's parents still live in Pakistan, while he himself resides in Dubai with his wife and daughter. He travels reasonably often to Pakistan, maybe for a couple of days once in three or four months, where he catches up with old friends, among them Haris Sohail, the left-hand Pakistani batsman.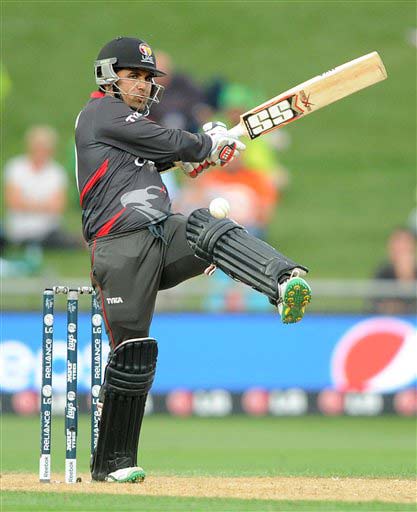 Success in club cricket resulted in national call-up and in February 2014, Anwar made his limited overs debut for the United Arab Emirates against Scotland.
Things didn't go well for him as he scored just three runs. The season didn't go according to plan either. In the first six matches, Anwar struggled and could manage only 78 runs, with a top score of unbeaten 26.
However, a fifty against Afghanistan before the World Cup handed Anwar a World Cup berth and Down Under, he has been a revelation. He has grabbed his opportunity with both hands and his batting efforts have focused the spot light on him.
Shaiman Anwar was a relatively anonymous cricketer playing for an unfashionable team in the 2015 World Cup. He announced his arrival at the sport's global spectacle with a polished 67 against Zimbabwe before making an impressive 79-ball hundred against Ireland, thus becoming the second UAE player to hit an ODI century (after Khurram Khan) and the first to do so in a World Cup. This was followed by a 35-run knock against India and 62 against Pakistan but unfortunately his performances have largely been in vain with his team losing all four matches so far.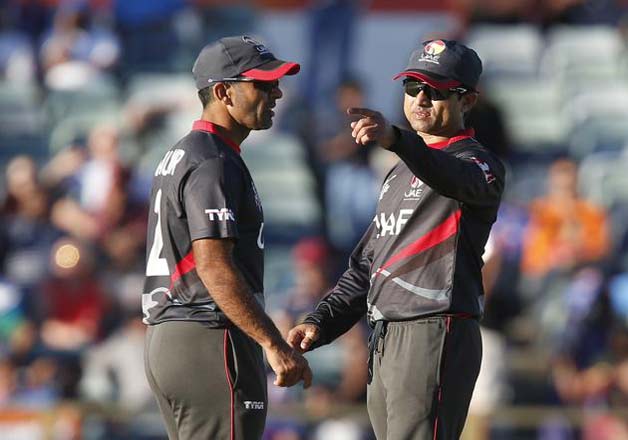 UAE will not go through to the next round, hence Anwar will get a couple more innings against South Africa and West Indies to showcase his talent on the biggest stage of cricket. Though he has already made his mark but another good innings against a top side, will etch the name Shaiman Anwar into UAE cricket history, forever.