Follow us on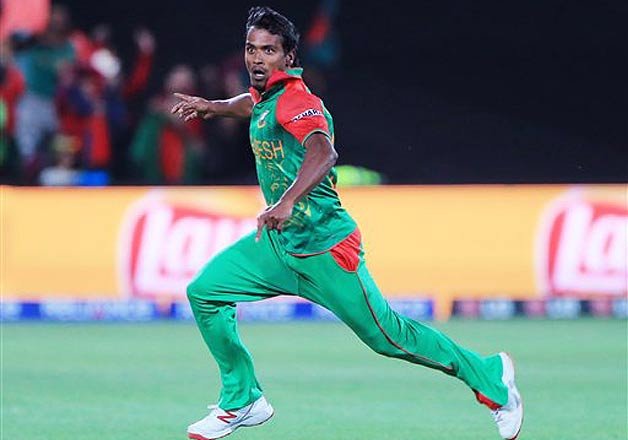 Adelaide: Bangladesh pace bowler Rubel Hossain is one of the heroes who has etched his name in golden words in the history of Bangladesh cricket after helping his team reach the quarter finals by defeating England in a World Cup Pool A Game.
His 4 for 53, including the last two English wickets proved crucial for Bangladesh in its pulsating win over England.
But Hossain was completely a different person a month ago. His cricketing career was on tenterhooks after the cricketer was alleged as sexual escapado. Rubel's dream of representing his country at the World Cup seemed like a vision which he could not fulfill.
Things took an ugly turn after a Bangladeshi actress named Naznin Akter had filed a complaint against the cricketer under the Women's Oppression Act stating that  the speedster had a physical relationship with her on the pretext that he will marry her.
Following the complain by the actress Rubel Hossain was put behind the bars and it was only after a Dhaka Court allowed the cricketer to represent the country  he was part of Bangladesh squad in the World Cup.Whether or not he had an alleged physical relationship can best be left to court rooms to decide.
Meanwhile Hossain has termed the allegations as "blackmailing" tactics and was allowed an anticipatory bail. He was also exempted from physically appearing in the court till his team plays cricket in Australia and Bangladesh.