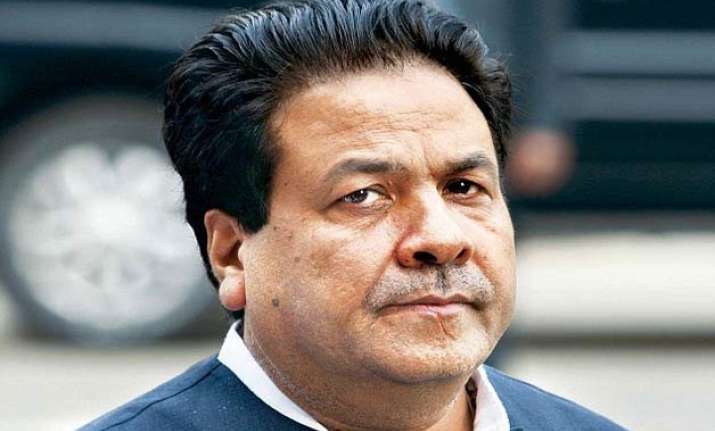 Kolkata:  Amid speculation over the fate of India-Pakistan cricket series, IPL Chairman Rajiv Shukla today said no final decision on it has been taken as there are certain issues that need to be resolved.  
"Pakistan(PCB) is willing to play with us and we(BCCI) also want to play with them and we are very positive about it.We feel that cricket must be resumed between the two countries.The bilateral series should take place. But there are certain issues that need to be resolved," Shukla told reporters here.  
PCB chairman Shahryar Khan had recently met BCCI president Jagmohan Dalmiya in Kolkata and also held meetings with other BCCI functionaries, including Union Finance Minister Arun Jaitley.
"No final decision has been taken as far as playing Pakistan is concerned. The dialogues are going on. We will soon take a decision," Shukla said.
Elaborating on the issues that have come up in holding Indo-Pak series, he said playing on Pakistan soil has security implications.
"The situation in Pakistan is not feasible for playing there due to security reasons.
They (Pakistan) want us to play in a neutral venue. But we feel its better to play on each other's soil rather than a neutral venue. Then there is a issue of revenue sharing.
The permission of the government is also a concern," he added.