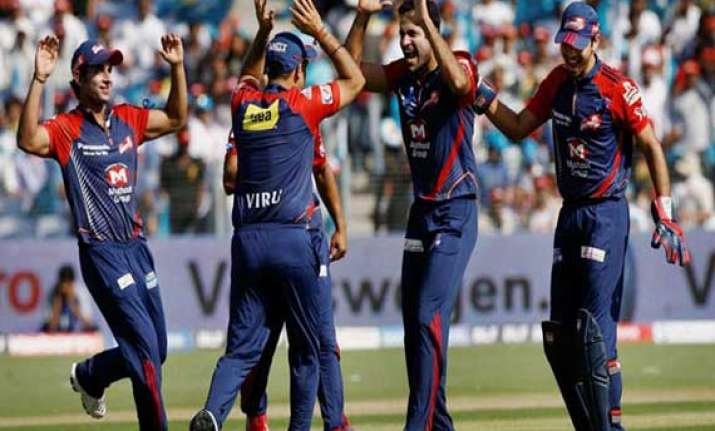 New Delhi: The Delhi High Court Wednesday stayed the city government's demand that the Delhi Daredevils IPL team deposit 15 percent of its sponsorship amount as entertainment tax for approval to hold its five matches in the capital.
A division bench of Acting Chief Justice B.D. Ahmed and Justice Siddharth Mridul stayed the April 11 letter issued by the entertainment tax officer to GMR Sports Private Limited, which owns the Delhi Daredevils.
The letter asked the company to pay entertainment tax on sponsorship as a precondition to grant of approval for holding five IPL matches in Delhi.
"Stay on letter dated April 11, 2014 only with regard to paying 15 percent of its sponsorship amount in respect of the five matches to be held in Delhi," the bench said.
Challenging the government order seeking tax on sponsorship, the company said the tax department ignored its pleas that the Delhi Entertainment and Betting Tax Act do not envisage payment of tax on such sponsorship receipts.
The five matches of Delhi Daredevils in the capital will be held May 3-19.
The company said it has already deposited above Rs.1.5 crore as entertainment tax for the first match on full-house capacity.
The government further demanded around Rs.2.5 crore from the company as tax on sponsorship.