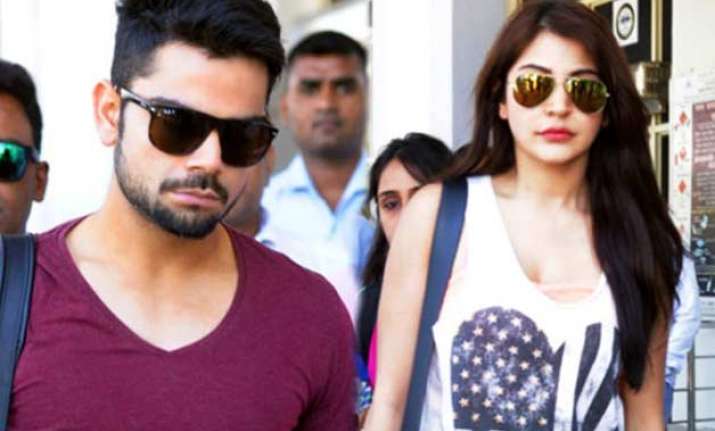 New Delhi: The good days may return for Indian flamboyant batsman Virat Kohli. His lady love Anushka Sharma has reportedly reached Sydney ahead of the semifinal clash between India and Australia on Thursday.(scroll down for video)
The Bollywood diva has flown to the Australian city to be by the side of her man where India is scheduled to play Australia in the semi-finals in the ongoing 2015 World Cup tournament on March 26.
A few days back, Virat had addressed Anushka as "my love" and appreciated her for her performance in 'NH 10'. Anushka acknowledged his tweet and thanked him for the appreciation.
After a lot of buzz that Anushka Sharma being the distraction for Virat Kohli, but now the case is not the same. Anushka who recently opened up about her relationship is to cheer up Virat Kohli as well for the Indian team.
According to The Telegraph, Calcutta, the BCCI has allowed the players to have their dear ones with them.
Around 8.30pm on Monday, Kohli and Anushka left the InterContinental for dinner at an Indian restaurant.
They were accompanied by Mohit Sharma, a member of the support staff and the security officer assigned to the team.
The restaurant is pretty close to the luxury hotel, yet a taxi was called to avoid any buzz on the streets.
Ravichandran Ashwin and Umesh Yadav's wives came before Anushka, while Shikhar's better half, Ayesha, actually spends most of her time in Melbourne.
Kohli has been pretty open about his relationship with Anushka, one of the better actors in Bollywood, and has even said "we are not hiding anything."
Now one can expect a flying kiss by Virat Kohli if he scores another century.