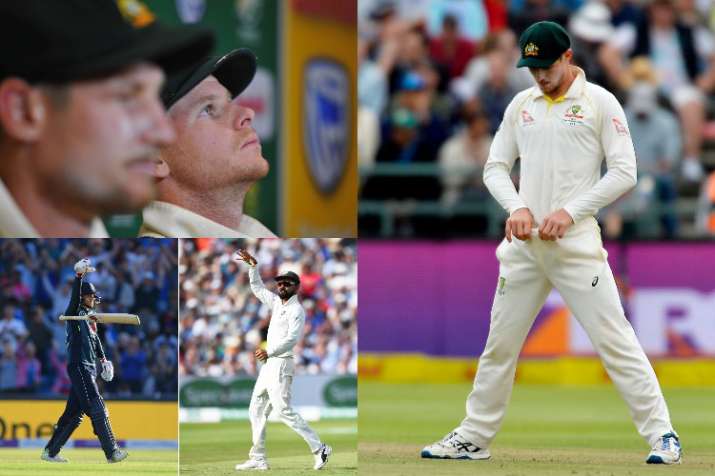 The game of cricket is reaching great heights with each passing day; in 2018 we witnessed countries like Nepal, Hong Kong and UAE getting international cricket status. The efforts from ICC that they are putting to increase the reach of the game is actually commendable.
Actually, it's the fact that with good things bad phase arrives also, 2018 has been the golden also one of the most controversial years in cricket with many fiascos coming to light.
Controversies are part of the game but this year they rose on another level with ball tampering fiasco to corruption in cricket board.
Here is the list of some notable controversies of 2018 in the game of cricket.
1. Ball-Tampering fiasco
It was in March when the Australian team was playing the third Test match of the four-match series against hosts South Africa. Rookie fast bowler Cameron Bancroft was caught on camera rubbing the sandpaper on the ball which later turned into a big mess as later it was revealed that tampering with the ball was pre-planned.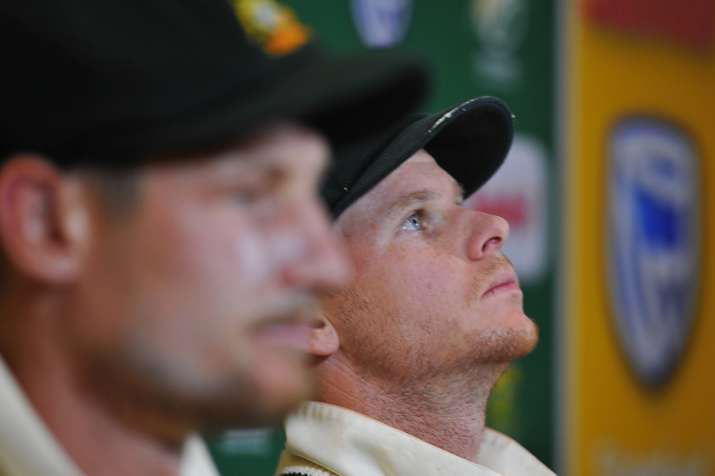 The most shocking thing in the whole event was the involvement of skipper Steve Smith and his deputy David Warner who were more responsible for it. The incident turned into a black-spot in Aussie cricket history.
2. Smith-Warner ban
After the ball tampering incident was caught on camera, ICC banned the trio of Smith, Warner and Bancroft for one Test match but it did not stop there. Cricket Australia took the fiasco very seriously as the local fans felt ashamed of the incident were demanding harsher punishment for the cricketers. CA announced that the senior players Smith and Warner will be suspended for one year while rookie Bancroft got 9 months ban.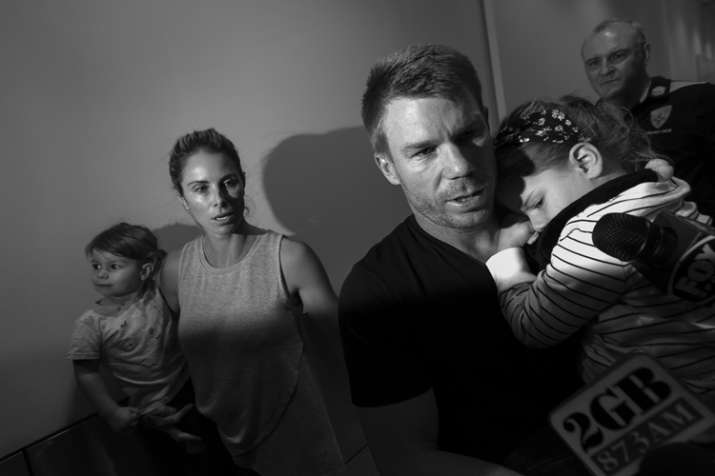 It was a dark phase in Aussie cricket as some were in support of the time period of the ban while more were against it as this was not the first time that ball tampering happened in international cricket.
3. Corruption in Sri Lanka board
It was a shocker when Sri Lankan batting legend Sanath Jayasuriya was charged on two counts for breaching the ICC anti-corruption code and given two weeks to respond by cricket's world governing body. Later, former cricketer, Dilhara Lokuhettige was charged with three counts of breaching the Emirates Cricket Board's Anti-Corruption Code, the ICC said in a statement.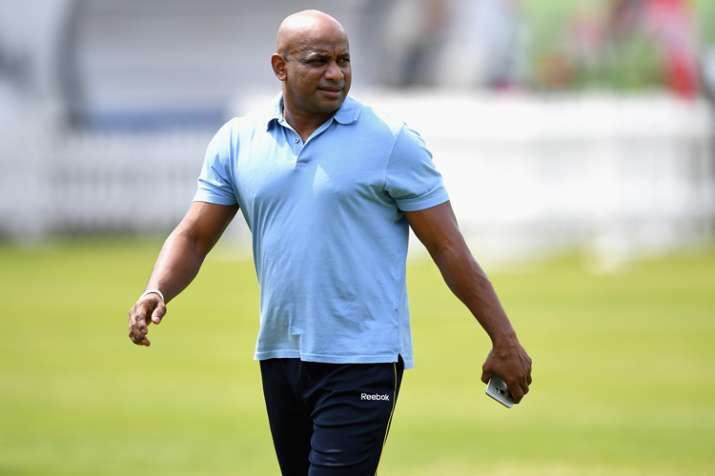 The ICC, on behalf of the Emirates Cricket Board (ECB), charged Lokuhettige with three counts of breaching the ECB's Anti-Corruption Code. The charges relate to the T10 Cricket League played in the UAE last year. Lokuhettige was provisionally suspended with immediate effect. After that things got messy under Sri Lanka cricket board this year and they are still fighting against corruption to clean their system.
4.  Virat Kohli - 'Leave India' comment on fan
The passionate Indian skipper Virat Kohli continued his golden run with the bat in 2018, but controversies didn't leave his way. In a video that has gone viral for all the wrong reasons and available on his newly released app, Kohli was reading tweets and Instagram messages before coming across a user, who said the Indian mainstay has nothing special in his batting.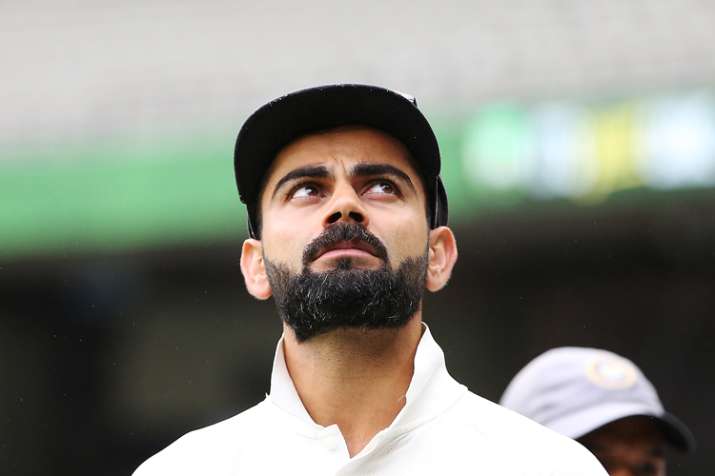 "Over-rated batsman and personally I see nothing special in his batting. I enjoy watching English and Australian batsmen more than these Indians," Kohli read out the cricket enthusiast's tweet.
Virat Kohli "I don't think you should live in India, go and live somewhere else. Why are you living in our country and loving other countries" pic.twitter.com/YbPG97Auyn

— Saj Sadiq (@Saj_PakPassion) November 6, 2018
 
To which the Indian skipper responded, "Okay, I don't think you should live in India then you should go and live somewhere else, no? Why are you living in our country and loving other countries? I don't mind you not liking me but I don't think you should live in our country and like other things. Get your priorities right." It received a lot of flak from the local fans as they couldn't believe what their skipper said in the video.
 
5. Gautam Gambhir 2012 CB series revelation after retirement
The twin World Cup hero of India Gautam Gambhir announced his retirement from international cricket in 2018. After the retirement, Gambhir didn't change his outspoken nature and revealed some details about the controversial 'rotation policy' by the Indian team management started during the 2012 CB series. In his interview to India Today, Gambhir gave his opinion on the famous rotation-policy under then skipper Mahendra Singh Dhoni in the 2012 CB series in Australia.
"In the 2012 Tri-series in Australia, Dhoni declared that he can't play all three (Gambhir, Sachin and Sehwag) of us together as he was looking ahead at the 2015 World Cup," Gambhir told India Today.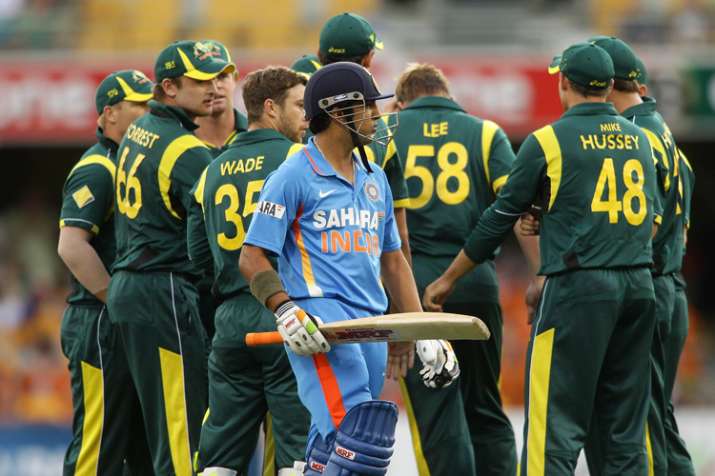 "It was a massive shock, I think it would have been a massive shock for any cricketer. I have not heard anyone is told in 2012 that they would never be a part of the 2015 World Cup. I always had the impression that if you keep scoring runs, age is a just a number."
While the veteran Indian received a lot of flak from MS Dhoni fans on social media but this is who Gambhir is the real Daredevil of Indian cricket who didn't have fear for anyone while playing cricket and he continued it later off the field also.