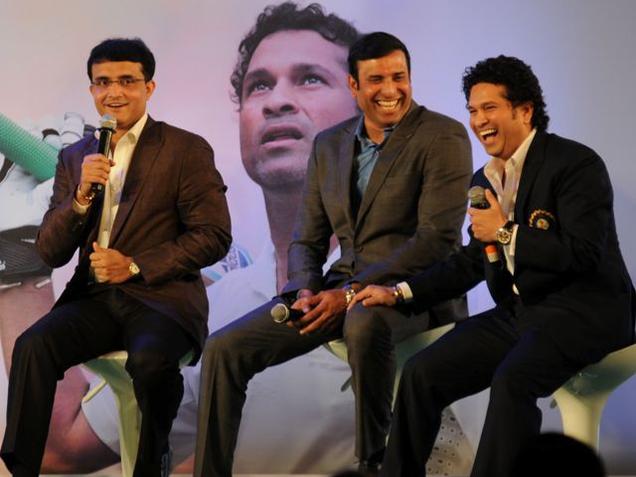 Former India captain Sourav Ganguly revealed that batting maestro Sachin Tendulkar was just a "bat and shop" during his playing days.
"He (Tendulkar) would only bat and shop. He would get a Test hundred and the next day you would see him shopping in an Armani or Versace store and you will see them hanging in his wardrobe. He was very fond of his clothes and had a great wardrobe," Ganguly revealed.
Talking about V.V.S. Laxman, Ganguly said the elegant Hyderabadi batsman was a perennial latecomer.
"You would see him taking a shower even as the No.4 and 5 batters were at the crease. He would even be the last to board the team bus," Ganguly said.
A talk show held at the Eden Gardens on Friday also featured India coach Anil Kumble, Kapil Dev and Virendra Sehwag.
Kapil spilled the beans on the two "most handsome batsmen staying rough" in the dressing room.
"You won't believe the two most handsome men in our team stayed the most unclean," said the legend.
"He (Sidhu) would somehow pack his bag throwing the clothes inside it. And Ajay too was not the most cleanest."
(With inputs from IANS)