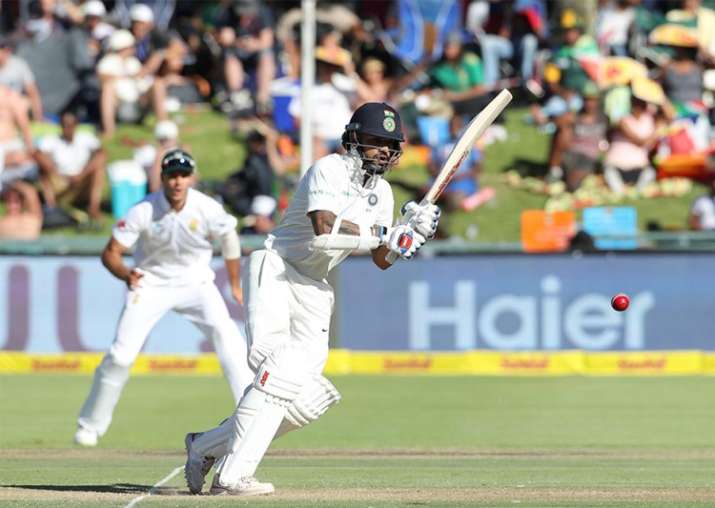 It was a collective failure of Indian batting which proved costly for Team India in the opening Test against South Africa at Newlands, Cape Town. India were in a winning position on Day 4 after their bowlers bundled the hosts out for 130 and gave the visitors a tricky but attainable target of 208 to win. However, the famed Indian batting line-up once again failed to click and surrendered in front of a fiery South African pace attack as the visitors lost by 72 runs. 
Ahead of the second Test, starting January 13 at Centurion, former India opener Virender Sehwag firmly believes only batsmen can help India bounce back in the three-match Test series.
"India's top-order batsmen need to score quick runs in the second Test as we require a strong total in the first innings if we want to win the Centurion Test," Sehwag, who is India TV's cricket expert, said during the show 'Cricket Ki Baat'.
While many are slamming skipper Virat Kohli for his team selection in the first Test, asking him to pick opener KL Rahul and Ajinkya Rahane in place of Shikhar Dhawan and Rohit Sharma respectively, Sehwag feels it won't be justified to exclude the two batsmen on the basis on one Test failure.
"I don't think any change is required for the second Test. Any batsman can fail in one match and we cannot decide his future on that," the 39-year-old said.
Talking about Rahane's current form and suggesting his inclusion as an extra batsman, Sehwag added: "Ajinkya Rahane also failed in six of his past innings and that is why he wasn't included in the playing XI for the first Test. Having said that, I believe they could've played him in Cape Town. Now in Centurion, we can play him as an extra batsman, if required."
The Delhi-based cricketer backed Dhawan, saying he played impressive cricket in the recent past and deserves another chance to prove his mettle. "On the other hand, Shikhar Dhawan has made a lot of runs in the recent past. Now it won't be justified to exclude him because of just one failure."
Sehwag recommended that Kohli should play his natural game as this is how India can make a comeback.
"Kohli has to keep his approach aggressive if he wants to win the second Test. The pitch will be different from Cape Town; it won't be quick but extremely bouncy. It will be like the tennis ball bounce. So, one needs to stay positive and try to score runs at the rate of at least three runs per over," he said.
On a possible bowling combination, Sehwag said it's better to draft a team best suited for pitch conditions. 
"We can decide on the team combination only after reading the pitch conditions. If the wicket is flat, without grass, you can go with three fast bowlers and a spinner. South Africa play the same way; they played spinner Maharaj besides four fast bowlers as they know a spinner can benefit on the fourth and fifth day in Cape Town."