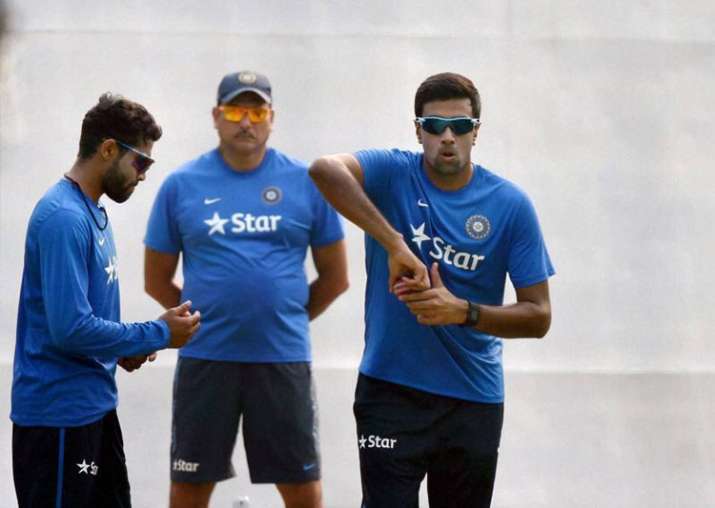 India off-spinner Ravichandran Ashwin said India's new coach Ravi Shastri is someone who can have a positive influence in the dressing room. Ashwin credited Shastri for motivating the players in Sri Lanka in 2015 after the team had lost the first Test at Galle. Virat Kohli's men later went on to win both the next matches to claim an historic Test series victory on Sri Lankan soil after 22 years.
It will be a full circle for Shastri, who was then the Team Director. The former India captain was appointed the head coach of the team earlier this month following Anil Kumble's decision to step down from the post citing a breakout in his relationship with captain Virat Kohli as the reason behind his exit.
Ashwin termed Kumble's exit as a matter of past and said the entire team was looking forward to reunite with Shastri. "We are well past that moment. The decision has been made and the decision is definitely something on which I cannot comment on."
"Ravi (Shastri) bhai has been fabulous person in the dressing room. Last time, he was here in Galle and we lost the Test and he really picked all of us from that low point on our careers and he is someone who can have a positive influence in the dressing room. We are looking forward to working together," Ashwin said at the team's training session in Galle on Monday.
"I would say yes because the amount of pressure that is put on not only within the team but outside, external factor and this is an excellent Indian team. If you see teams around the world, the players do get an extended run. The youngsters get extended run to play than in India and that's simply because we do have some excellent cricketers sitting outside as well," he added.
The Sri Lanka series, featuring three Tests, five ODIs and a lone T20I, is Shastri's first assignment as head coach. The first Test starts on July 26 at Galle. 
Ashwin is also on the cusp of a personal milestone when he steps on the field on Wednesday. The Galle Test will be Ashwin's 50th Test match - something which the off-spinner terms as a "dream come true". The Tamil Nadu man also reflected on the happy memories he has at the historic venue.
"I did really well last time in 2015, is like a dream come true because I was making a comeback in the Test side at that point and I got a ten-for. It brings back a lot of memories coming back to the same venue. 50th Test is definitely something that's come about. I am not able to go back and re-trace it but very grateful for reaching here and every Test match is a blessing for me," he said.