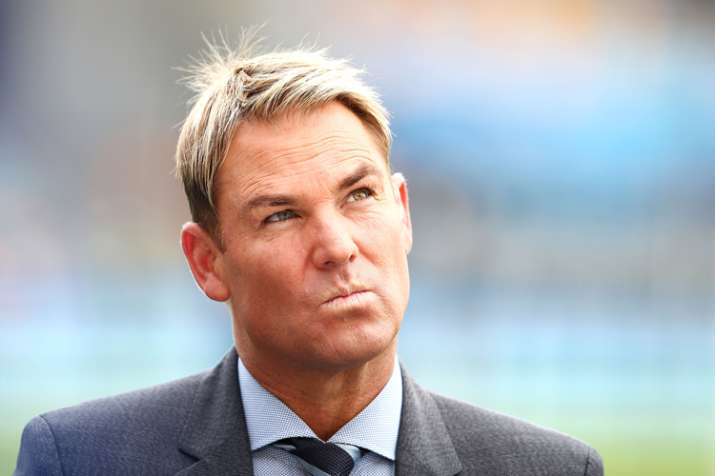 Legendary leg-spinner Shane Warne feels frustrated with the current state of affairs in Australian cricket and has offered a helping hand to pull them out of trouble in a time when a number of officials have been either sacked or resigned in the aftermath of the Cricket Australia review that came out a week ago.
He has suggested that the board make use of the former cricketers' experience and knowledge to bring Australia back to the position of leader that it enjoyed till a few years ago. The ball-tampering scandal that erupted in March this year was followed by bans on the three players involved but also led to the Australian board looking inwards for a cultural upheaval following a huge public outcry. Since then the Men in Yellow have failed to produce the desired results losing one series after another - a far cry from the dominant team that won the ICC World Cup in 2015.
"In the words of Donald Trump, let's make cricket great again," Warne wrote in a column for Melbourne's Herald Sun.
"Cricket Australia is in disarray - fact. CA has lost control and sight of what it was trying to achieve, to make cricket Australia's favourite sport. That was its slogan and it was right but it has lost its way and thankfully heads are starting to roll."
Warne called on his former teammates Michael Clarke and Glenn McGrath to come forward to help their team out of the mess they find themselves currently in.
"Why not ask Glenn McGrath, offer him a contract to help with the fast bowlers. We are not playing the Australian way at the moment, at any level."
"I put my hand up to (outgoing team performance boss) Pat Howard a few times, told him I was available if they needed me," he added.
"I've always been happy to get involved in any role if Cricket Australia thought I could help the team. I'm sure all the ex-players would be the same. We've got a lot of spinners coming through who I've helped in an informal role. And I'm more than happy to help in a formal basis if required," he said.
He also urged Australia to keep a check on its "Twenty20 greed" and called for more focus on the domestic Sheffield Shield.
"The talent in Australia is good. It comes back to how they are being taught to play, more importantly, the style they are being taught to play," he added.