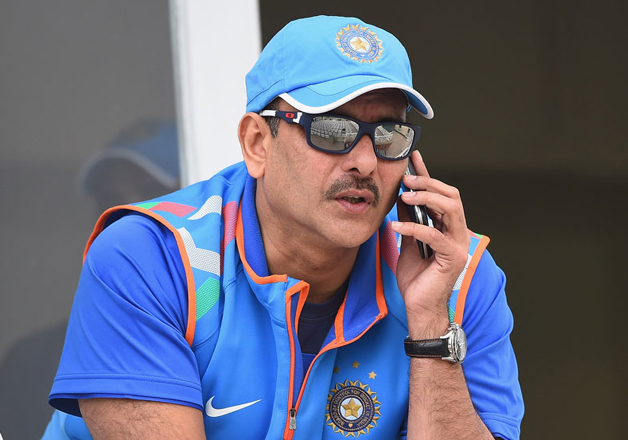 New Delhi: The BCCI's decision to appoint Anil Kumble as the head coach of Team India appears to have come as a huge surprise for Ravi Shastri who was considering himself the top contender for the role.
"Yes, for the work put in, and results produced in the last 18 months. But if it (tenure) was for only one year then, not really," Shastri, who is currently on a holiday, told Mid-Day when asked if he was disappointed with the BCCI's decision.
The former all-rounder, however, wished Anil Kumble "good luck" for the new job.
Under Shastri's 18-moth directorship, Team India remained in full command and reached the semis of two World Cups and won a Test series in Sri Lanka after a gap of 22 years.
"It's time to move on and do what you do best. I must say I had the ultimate experience with a young and happening side," Shastri said.
Shastri had kept his TV commentary job aside to join head coach Duncan Fletcher as Team India's director in August 2014. He was associated with the Team India till the end of India's campaign in the ICC World T20 in March-April this year. He is now slated to return to commentary, a job he considers a "walk in the park" compared to the pressure of being with the team.  
The BCCI's Cricket Advisory Committee comprising Sourav Ganguly, VVS Laxman and Sachin Tendulkar had interviewed 21 candidates including Shastri before finalising Anil Kumble's name. Former Australian players Tom Moody and Stuart Law, retired English first class cricketer Andy Moles and former Indian batsmen Lalchand Rajput and Pravin Amre were other names that were shortlisted by the powerful panel.
If reports are to be believed, Shastri was in pole position to win a stint as head coach until Kumble made a late entry. Reports say that Kumble was not even on the 21-man shortlist for the final interview by the trio. However, it was former skipper Ganguly who pushed Kumble's name and won the support of Tendulkar and Laxman which was later endorsed by BCCI president Anurag Thakur, the reports said.