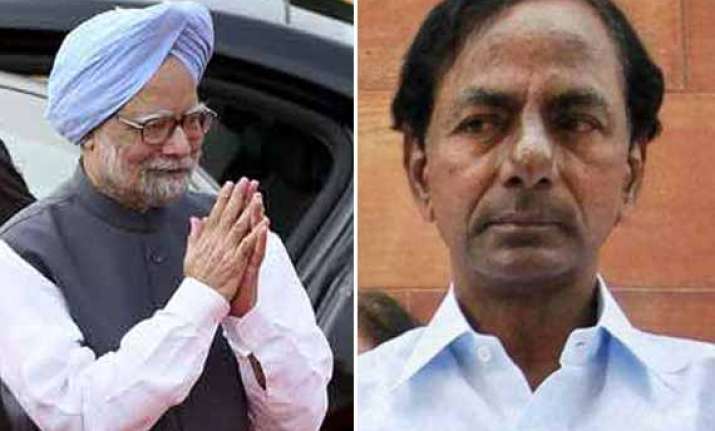 New Delhi: TRS chief K. Chandrasekhara Rao Tuesday met Prime Minister Manmohan Singh, seeking an early creation of Telangana state.
Telangana Rashtra Samithi leader thanked the prime minister for his support in passing Telangana bill in parliament and urged him to ensure that appointed day or formation day of the new state is fixed at the earliest.
The MP, who was accompanied by other TRS leader, also submitted a memorandum, demanding some sops for the accelerated development of the new state.
KCR, as Rao is popularly called, sought setting up an Indian Institute of Management and a branch of All India Institute of Medical Sciences in Telangana. He also sought special category status for the region.