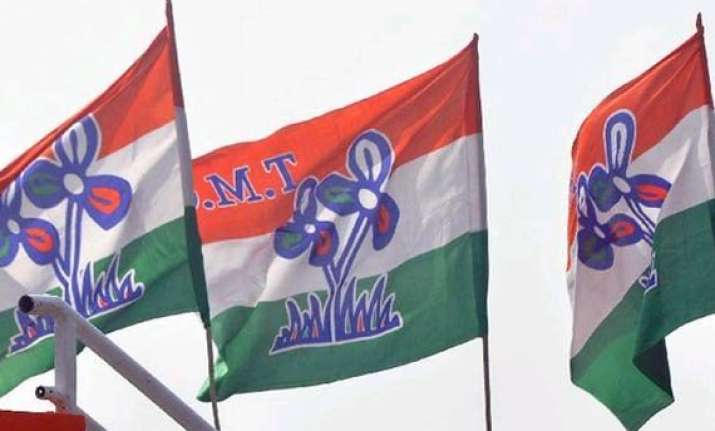 New Delhi: The suspected role of a prominent leader of Trinamool Congress has come under the scanner of security agencies in connection with the explosion at a house in West Bengal's Burdwan town and his possible links with Jamaat-ul-Mujahideen Bangladesh.
Security agencies investigating the October 2 blast, in which two alleged members of Jamaat-ul-Mujahideen Bangladesh died, are probing whether the politician of the ruling party in West Bengal has links with the terror outfit. Official sources said today that the investigators were looking into the finances of Jamaat-ul-Mujahideen Bangladesh and whether the West Bengal politician has helped them in getting funds.
The probe is in early stage and no definite conclusion has been made in this regards, they said.
Home Ministry officials suspect the people involved in the conspiracy involving Jamaat-ul-Mujahideen Bangladesh must have local support as Burdwan is far away from the international border with Bangladesh.
The border districts of West Bengal include Malda, Mushridabad, Dinajpur, Nadia besides others.  Several key players in the conspiracy have been identified by security agencies and local police as well as intelligence agencies are on the look out for them, officials said.
The National Investigation Agency, probing the case, has visited Simulia madrasa, located in Burdwan district, where the accused were allegedly radicalised in jihadi ideology.
Six persons were arrested in Assam on Saturday in connection with the blast in which a terror angle is being suspected. NIA teams are camping in Burdwan, Kolkata, Nadia and Assam for the investigation.
Joint teams of West Bengal CID, NIA and central intelligence agencies are interrogating the three persons who were arrested following the blast—two women, Razia and Amina, and Badrul Alam Molla.
The case pertains to an explosion at a rented house at Khagragarh on October 2 in which two persons, believed to be members of Jamaat-ul-Mujahideen Bangladesh, died. The matter is being investigated by NIA's Kolkata branch after it registered a case on Friday to probe the matter.  The Centre decided to entrust the investigation to the agency without taking the consent of West Bengal government by invoking a special provision in the NIA Act that allows it to initiate an NIA probe into terror cases anywhere in the country.
This is the second time since NIA's inception in 2008 that this provision has been invoked.
Section 6(5) of the NIA Act, 2008, empowers the Centre to suo motu direct the agency to investigate a scheduled offence committed anywhere in India.
The decision to hand over the case to NIA was taken by the Centre in view of the international ramifications of the case following suspicions that some Bangladeshis might be involved in the affair, officials said.