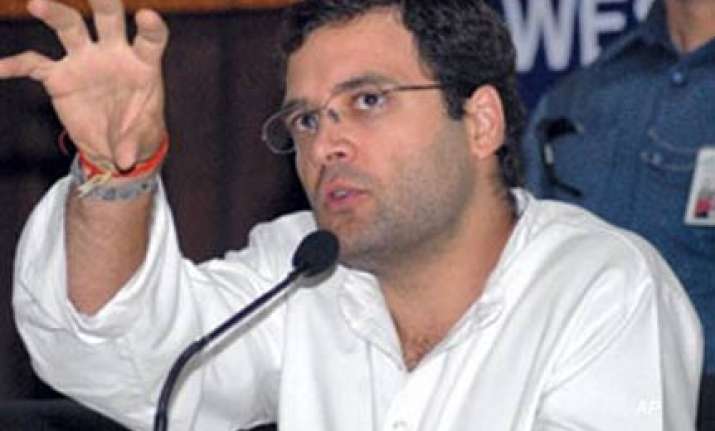 Mumbai, Oct 24: Continuing its tirade against Congress general secretary Rahul Gandhi, Shiv Sena has launched a signature campaign in suburban Dombivali to condemn his alleged "anti-Marathi" comments.
Sena executive president Uddhav Thackeray, who was in Dombivali yesterday ahead of local Municipal Corporations polls, initiated the campaign with ally BJP appealing people to participate.
"Who contributed to Maharashtra? Tilak-Agarkar (political leaders and social reformers) or Biharis. Condemn Rahul Gandhi for being anti-Marathi," was the message written on a huge 20 feet board, which was signed by Uddhav first.
Following the Sena leader, hundreds of people signed the board and shouted anti-Rahul slogans here yesterday.Uddhav had on Friday targeted Rahul for his reported remarks, during an election rally, on Biharis contributing to Maharashtra's economy.
Asserting that this was an insult to Marathi people, Uddhav said Maharashtra was built by people like Chhatrapati Shivaji, Mahatma Phule and Dr Babasaheb Ambedkar.
"I have no problems with Biharis but when Rahul Gandhi goes to Bihar why does he drag in Maharashtra," he asked.
Rahul had reportedly said that the people of Bihar were being thrown out of Maharashtra and Mumbai even though they had made a major contribution to the development of Maharashtra.PTI