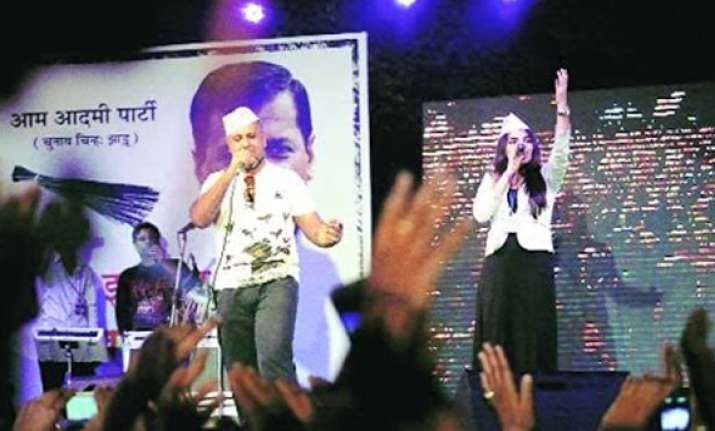 New Delhi: A group of young professionals, who are hobby singers and supporters of the Aam Admi Party (AAP), are scripting a musical campaign for the party in this election.
They have formed a band and plan to campaign in cities big and small, including Bangalore, Kolkata and Mumbai, with their songs in a bid to woo young voters. They also plan to rope in local musicians in their campaign.
The group of four-five artistes will carry musical instruments, visiting cards of the party and a banner inscribed with a social message.
Nandan Mishra, an IIT Kanpur alumnus and former bank employee, has converted his hobby of playing the guitar and singing into campaigning for the AAP with his "band of activists."
"We want more such people to join us. The people who are interested in singing and are serious about the campaign are welcome," Mishra told IANS.