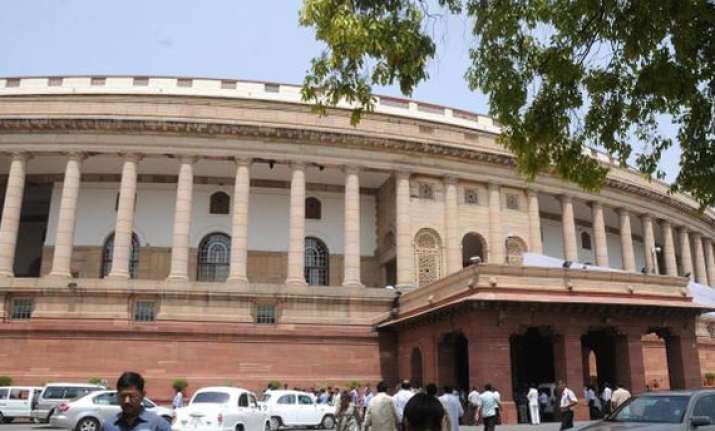 New Delhi, Nov 27: Parliament was disrupted for the fourth day Tuesday as the opposition continued its protests against the government's policy on allowing foreign investment in multi-brand retail.
The Lok Sabha and Rajya Sabha could not carry on with question hour as members of the opposition raised a din inside the two houses over the foreign direct investment (FDI) policy that they claim will hit small traders.
Within minutes of proceedings beginning, opposition MPs were on their feet raising slogans against the FDI policy.
In the Lok Sabha, Speaker Meira Kumar said, "The first question is on crime against women and you are not allowing it."
Despite her request to take their seats, the MPs continued with their sloganeering, resulting in Meira Kumar adjourning the house till 12 noon.
Similar scenes were witnessed in the Rajya Sabha with Hamid Ansari asking the MPs, who trooped near his podium carrying placards that had slogans against the FDI policy, to return to their seats.
As the MPs continued to raise slogans, Ansari adjourned the house till 12 noon.