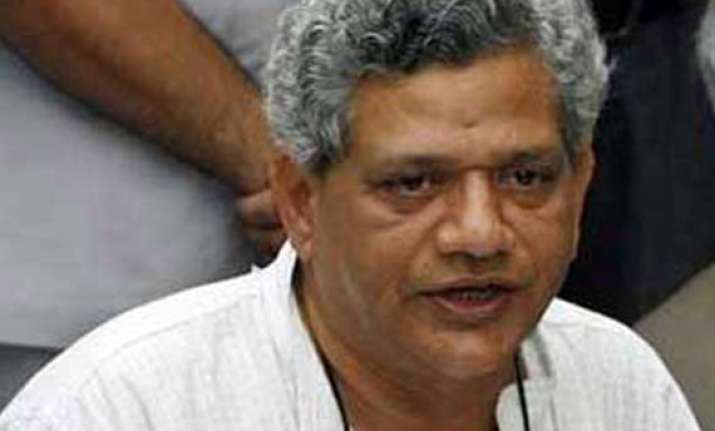 New Delhi: With efforts to forge a non-BJP, non-Congress front ahead of the Lok Sabha polls gaining momentum, several parties including the Left would meet here tomorrow to chalk out floor coordination tactics in the last session of Parliament.
In a step forward to forge an electoral alliance, parties like Samajwadi Party, JD(U), AIADMK, BJD and JD(S) would join CPI(M), CPI, RSP and Forward Bloc, to work out the tactics to be adopted during the session, Left sources said.
The meeting comes days after AIADMK forged an alliance with CPI and CPI (M) to fight Lok Sabha polls in Tamil Nadu.
On tomorrow's meeting of leaders of parliamentary groups of these non-Congress, non-BJP parties, CPI(M) leader Sitaram Yechury said people were looking for a viable alternative which had policies to provide them relief and not one cobbled up just for ensuring majority.
"What we believe is people want that kind of alternative that will follow policies that will provide them relief. So, an alternative merely to cobble up majority is not what people want," he said in Chandigarh.