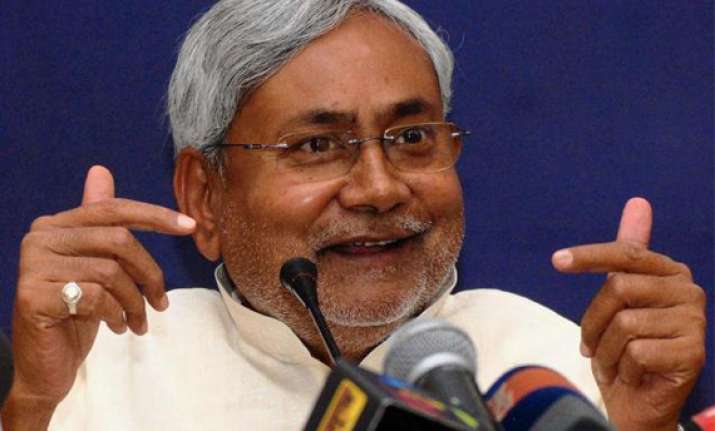 Patna: Bihar Chief Minister Nitish Kumar Wednesday targeted BJP's prime ministerial candidate Narendra Modi's Gujarat model of development, saying over two lakh children were farming cotton as labourers instead of going to schools.
"Over two lakh children have been deprived of school education and are working as labourers in farming cotton in Gujarat. It is a reality of much-publicised Gujarat development model," Nitish Kumar said at public meetings at Dharhara and Khaira in Munger and Jamui Lok Sabha constituencies Wednesday.
He also questioned the model, saying there were no hospitals and doctors for people, particularly those living in rural areas. "What kind of development model is it where only rich enjoy healthcare and services?" he said.
Nitish Kumar said earlier, 81 of 100 tribals in Gujarat were dependent on agriculture but now this number has risen to 85.
"My question is simple. If Gujarat is growing fast and developing, then why are tribals forced to earn their livelihood by depending on agriculture?"