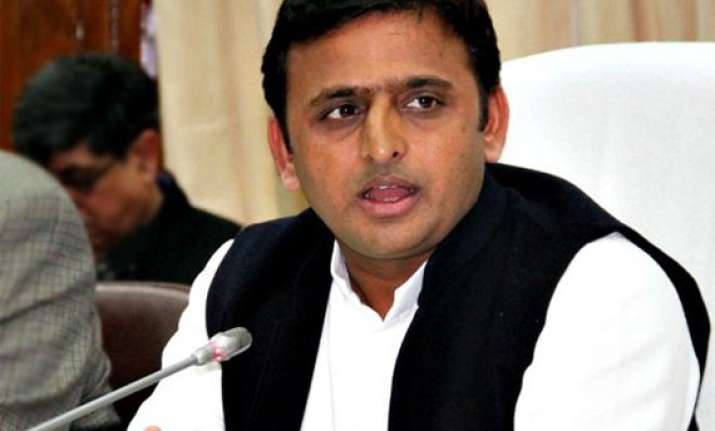 Lucknow: Attacking the previous Mayawati government over "wasting" money on "parks made of stone", Uttar Pradesh Chief Minister Akhilesh Yadav today said even those in the Opposition visit the green Lohia Park here constructed during the Mulayam Singh regime.  
"Even those in Opposition appreciate Lohia Park, which was developed during Netaji's (Mulayam Singh Yadav) regime, and come here to get oxygen," Akhilesh said while addressing the concluding session of the three-day SP convention.  He alleged that the previous government developed "parks of stones" and "wasted" money.
"Compared to that, the SP regime has developed an open and green park and it will be one of the best in the world in the time to come," Akhilesh said, referring to Janeshwar Mishra Park where the convention was being held.  
He said unlike the previous regime, his government has worked in all sectors.
"In the last elections (Lok Sabha), we failed to explain the people the difference between a state and a national highway. We have to make them understand what are the responsibilities of the state and what the Centre has to do," he said.
The CM said while the government was developing metro at three places simultaneously, it was also promoting cycling and has reduced VAT on cycles making them cheaper.