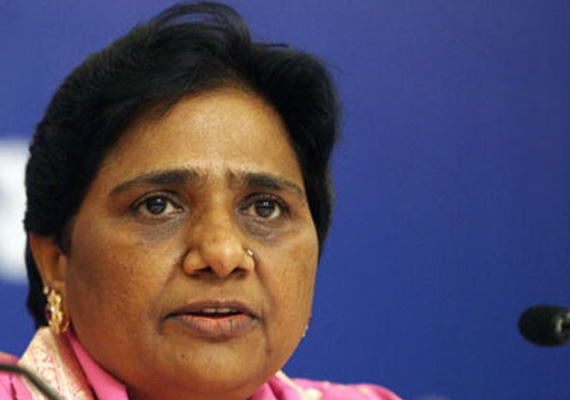 Lucknow, July 28: Bahujan Samaj Party (BSP) chief Mayawati Saturday criticised the Congress for "complete disrespect" to poor people in the country, saying that recent comments of its leaders indicated they did not know what being poor meant.
The former Uttar Pradesh chief minister told journalists that Congress leaders' comments that people can have a meal at Rs.5 and Rs.12 showed how much the party is cut off from ground realities in the country.
"On one hand while prices of essential commodities are sky-rocketing, the Congress is poking fun of the pitiable living conditions of the poor and the common man," she said.
The BSP chief also criticized the Congress-led United Progressive Alliance (UPA) on the Food Security Bill and charged it with fooling people with such gimmicks.
"Two years back when the Supreme Court had asked the union government to distribute food grains decaying in godowns (sheds) and open spaces, the UPA did not act... Why now shed crocodile tears by bringing the food security bill?" she asked.
Mayawati, however, hastened to add that while her party principally supported the spirit behind the bill, she was against the hasty manner in which it was rushed through as an ordinance by the UPA government.
It would have been better had the bill be tabled in the parliament and concerns of everyone were taken into account, she added.