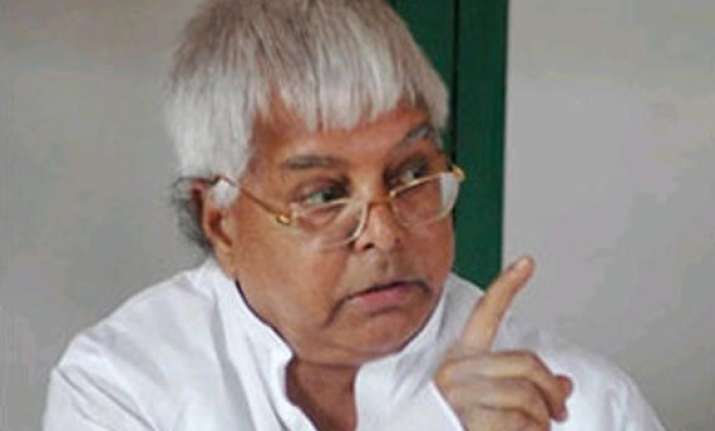 Patna, Jun 10: Reacting to L K Advani's resignations from key BJP posts, Rashtriya Janata Dal supremo Lalu Prasad today asked Bihar chief minister Nitish Kumar and Janata Dal (United) chief Sharad Yadav to stop "weeping like widows" and commit "Sati sacrifice" after Advani's exit.
Lalu Prasad said, BJP's cup of woes has now spilleth over.
"I don't see any difference between Advani and Narendra Modi. One was responsible for the death of thousands after the Babri demolition, and the other was reponsible for Gujarat riots", said the RJD leader.
He said, Nitish Kumar and Sharad Yadav were working like "Advani's toys" and were demanding the Prime Minister's resignation.
"With Advani's dreams shattered, and Vajpayee ill, the era of Advani and Vajpayee is now over, and the biggest shock is being felt by Nitish and Sharad Yadav", said Lalu Prasad.