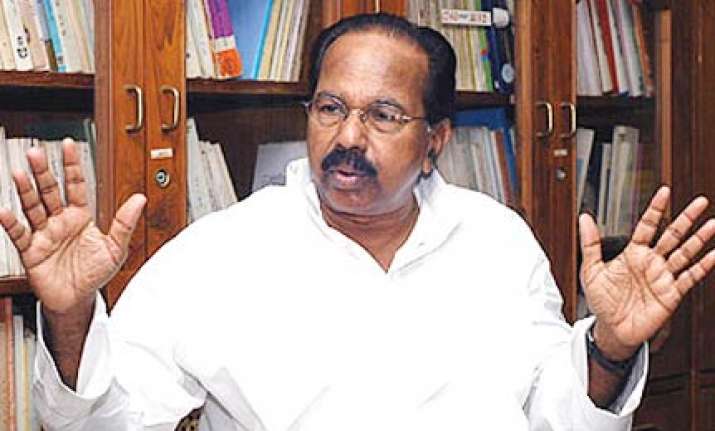 Bangalore, Oct 11: Terming the trust vote proceedings in the Karnataka assembly as a "travesty of justice", Law Minister M Veerappa Moily today accused the B S Yeddyurappa government of creating a "fear psychosis".  
"Whatever happened in Karnataka, everybody should be ashamed of it. The Police Commissioner took (police) contingent inside the assembly. A fear psychosis is created on and on," Moily told reporters here.  
Referring to the decision of Assembly Speaker K G Bopaiah to disqualify 11 BJP and five Independent MLAs, Moily said "the Speaker has definitely not taken an impartial decision."  
He claimed that noted jurist Soli Sorabjee had in fact drafted the suspension orders and the show-cause notices issued to the MLAs.  
On the provisions of the Anti-Defection Law, Moily -- who is a former Chief Minister of Karnataka -- said Independents do not come under the ambit of the anti-defection law. "They have been suspended. That alone is enough to vitiate the proceedings."  
Dubbing the voice vote as a "travesty of justice", Moily said despite rules that doors of the House are closed before vote, MLCs and even some of the suspended MLAs were present inside during the trust vote.  
To persistent questions on the stand of the Centre on the recommendation by Governor Hans Raj Bhardwaj to impose President's Rule in the state, Moily said Bhardwaj has "absolute powers" as the head of the state to take "appropriate measures".  
While claiming that he was not aware of the recommendations made by the Governor, he said it was upto the President to act on the recommendations. PTI