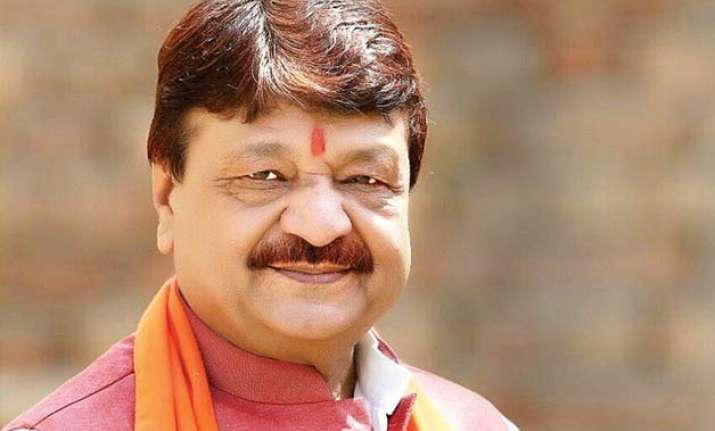 New Delhi: Madhya Pradesh Minister Kailash Vijayvargiya today clarified that his statement 'Is a journalist bigger than me' was a joke and not about Akshay Singh.
Vijayvargiya was havily criticised when he said, "Is a journalist bigger than me?" while commenting on Akshaya Singh's death.
He reportedly made the statement in the presence of Madhya Pradesh Chief Minister Shivraj Singh Chouhan.
Clarifying his stand, he said, "I was joking with some other journalist; it was not about late Akshay Singh. I strongly condemn this."
Vijayvargiya tried to clarify that the remarks were made "casually, off the record," though he spoke in front of cameras. As part of his damage control exrercise, he has decided to visit the journalist's family this morning.
Singh, who was working with TV Today group, died on Saturday after he interviewed parents of a girl who was found dead after her name figured in the massive admission and recruitment scandal in Madhya Pradesh (Vyapam).
Minutes after the interview on Friday, 38-year-old Akshay Singh had started frothing at the mouth. He was rushed to civil hospital and later to a private hospital in Jhabua in MP, but doctors failed to revive him.
From there he was taken to another hospital in nearby Dahod in Gujarat, where he was declared brought dead.
His death has created a huge uproar as the family demanding a thorough inquiry. The MP government agreed to get the viscera tested at All India Institute of Media Sciences (AIIMS).
Just a day later on Sunday, a Dean of a Jabalpur Medical College, said to be probing fake examinees in the Vyapam scam, was also found dead under mysterious circumstances at a hotel in south-west Delhi's Dwarka.