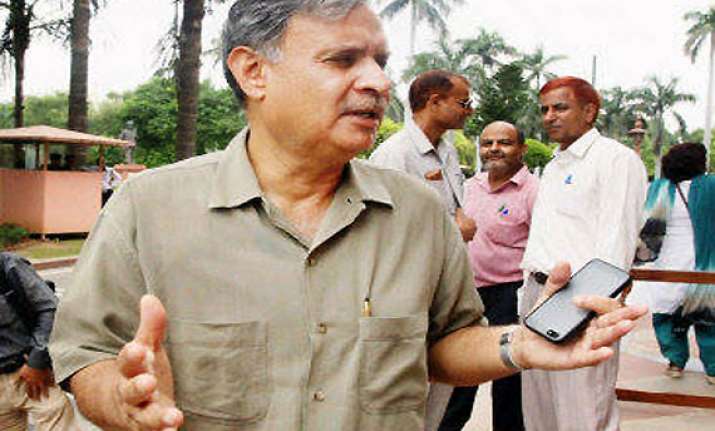 New Delhi: Sulking Congress MP Rao Inderjit Singh, who had demanded a probe into land deals of Sonia Gandhi's son-in-law Robert Vadra, has told the party's central leadership that he has not announced his resignation from the organization.
However, the Gurgaon MP has admitted that at the rally at Rewari in Haryana last month he had announced that he would not be contesting the next Lok Sabha poll on a Congress ticket.
63-year-old Singh, a bete noire of Haryana Chief Minister Bhupinder Singh Hooda, told Congress General Secretary incharge of party affairs in Haryana Shakeel Ahmed that in the rally he did raise the "biased attitude" towards his constituency in development work.
The Congress General Secretary had written a letter to Singh after the Rewari rally asking him to inform him by October 7 whether he was in Congress or has left the party.