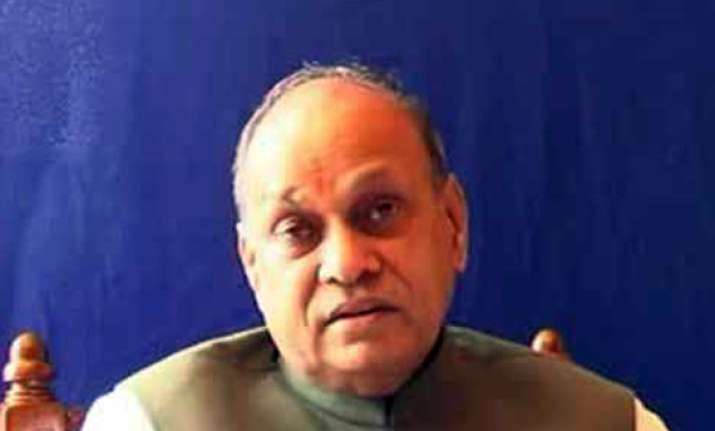 Shimla, Oct 22: A host of promises, including creation of 10 lakh jobs and hike in daily wages from Rs 150 to Rs 250, were today announced by the Bharatiya Janata Party if it is reelected to power.
The BJP's manifesto, which comes two days after Congress came out with its own, also promised free induction plates (for cooking) to 14-lakh odd households to reduce pressure onLPG.
Releasing the Manifesto, Chief Minister PK Dhumal said, "the government would provide induction plates to households to reduce pressure on LPG and people would benefit from it as electricity was very cheap in Himachal."
The other promises are hike in widow and social security pension from Rs 450 to Rs 650 per month, cheaper loans to farmers and students and policy for regularisation of PTA and Para teachers.
The manifesto caters to all sections of the society with focus on youth, farmers and women and promises free medicines to all in government hospitals, continuation of subsidised ration scheme for all ration card holders, agricultural loans at 2 per cent on government guarantee and facility for free religious tours once in a year to senior citizens. 
It also promised regularisation of contract teachers after five years, policy for regularisation of qualified Para and PTA teachers, provision for promotion of college lecturers as professors, opening of Law and Sanskrit Universities, free school bags with dictionary to school children under 'Atal Free Uniform Scheme' and expansion of free laptop scheme.  
Small traders with turnover upto Rs 10-lakh would be exempted from VAT, ten lakh jobs would be created in government, public and private sectors, unemployed youth would be given loan upto Rs 1-lakh at two per cent interest and pension of senior citizens would be increased by 5 per cent after 65 years, ten per cent after 75 years and 20 percent after 80 years.
CPI(M) and Congress have already released their manifestos for the 68 seat Himachal Assembly polls.  A joint front comprising the CPI(M), CPI and Himachal Lokhit Party will contest the election.  Elections in the hill state are scheduled on November 4.