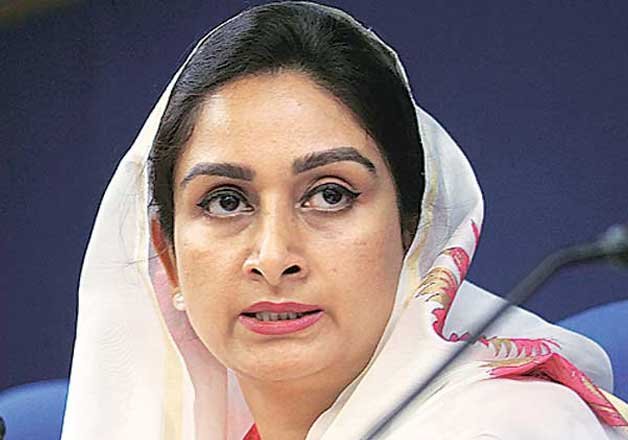 New Delhi: Union Minister for Food Processing Industries Harsimrat Kaur Badal on Wednesday accused the Congress of stalling the Goods and Services Tax Bill to prevent Prime Minister Narendra Modi from getting the credit for its passage.
Taking part in a debate on the motion of thanks on the President's address, she said that job creation could be boosted with the passage of the GST legislation.
The Shiromani Akali Dal's Lok Sabha member from Bathinda said many bills were pending in the Rajya Sabha. "Who does not let the house function, does not allow GST?" she said, without naming the Congress.
The GST bill is pending in the Rajya Sabha with the Congress insisting that the government meet its demands of including a cap on the GST rate at 18 percent, deletion of the provision for one percent tax by additional levy and an independent dispute resolution mechanism.
Harsimrat Kaur said every kind of "disruptive" tactic was being used to stall the bill because the prime minister will get credit if it was passed. 
She said discussing student politics for hours will not create employment but passage of the GST bill will take the country forward.
The minister said though the "disruptive politic" was targeted at the prime minister, it was actually disrupting progress of the country. 
She also highlighted the government's achievements including increased pace of road construction in comparison to work done during the tenure of Congress-led United Progressive Alliance. 
The debate was initiated by BJP MP Meenakshi Lekhi who said India had become the fastest growing economy. 
"Our governance paradigm seeks to undertake development for each and every section of the society. Our goal is to reach out to the poorest of the poor and to the remotest corner of the country and ensure delivery of services," she said. 
She said that economic development with social justice needs coordination between all stakeholders including the states, local governments, businesses, NGOs and the people.