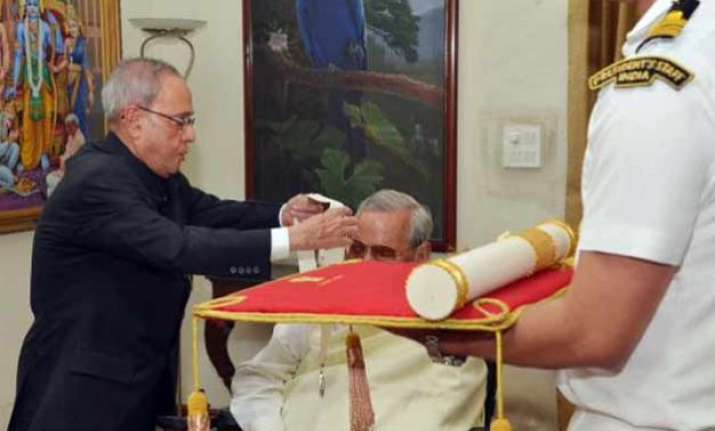 New Delhi: Former Prime Minister Atal Bihari Vajpayee was today conferred the Bharat Ratna, India's highest civilian honour, at his residence in New Delhi by President Pranab Mukherjee.  
President Pranab Mukherjee personally traveled to Vajpayee's residence to confer the award.
Prime Minister Narendra Modi accompanied the President to Vajpayee's residence.
"I thank the President for personally conferring the Bharat Ratna to Shri Atal Bihari Vajpayee," said Modi.
Also Read: AB Vajpayee, a statesman politician and an orator par excellence
"Atal ji dedicated his life to the nation, he dedicated every moment of his life for the service of nation. I pray to god that Atal ji's life continues to inspire us and guide us," added Modi.
Vajpayee, a three-time Prime Minister, was the first non-Congress leader to serve a full five-year term from 1999 to 2004.