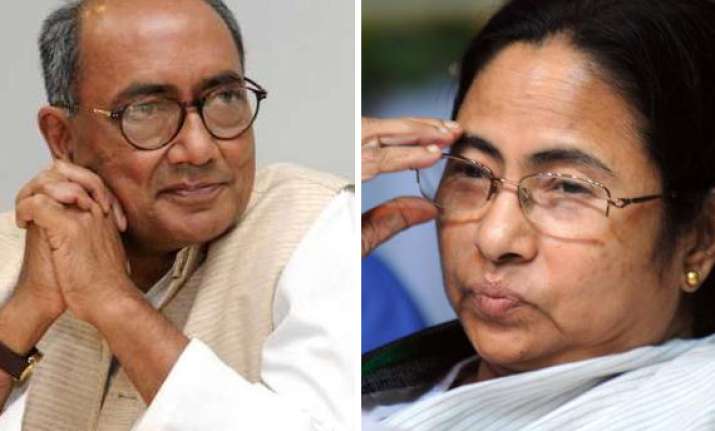 Jaipur, June 25: Digvijay Singh, who was recently snubbed by Congress for his remarks against Mamata Banerjee, on Saturday asked the West Bengal Chief Minister to back UPA's Presidential nominee Pranab Mukherjee as there was no nominee of her choice in the fray.
"Since there is no candidate of Mamata's choice, she should now openly support Pranab Mukherjee for the post of president as an ally in the UPA government," Digvijay told reporters in Kota where he is currently on a personal visit.  
However, the Congress General Secretary, who had been snubbed by the party earlier this week for calling Banerjee "immature" and "erratic", said he was just expressing his personal opinion.
The AICC had rebuffed Digvijay for his remarks against Banerjee making it clear that he was "not officially authorised" to speak to the media on behalf of the party.
The Congress leader also asked RSS chief Mohan Bhagwat to cleary define 'Hindutva' and not just go on talking about it.