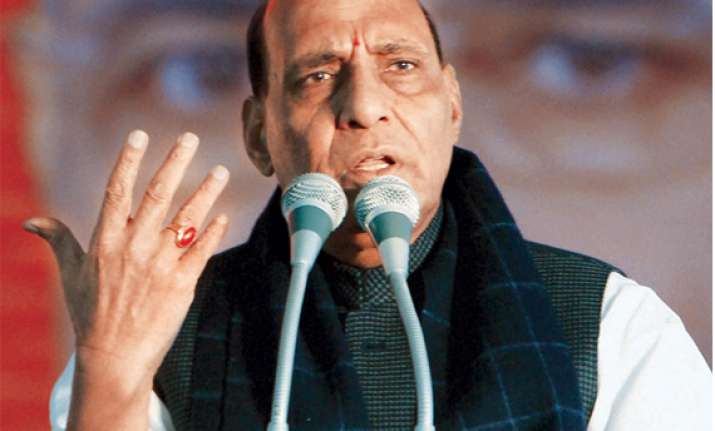 Lucknow: BJP president Rajnath Singh Wednesday accused the Congress-led UPA government of betraying people's aspirations and claimed a groundswell of support for his party.
On his maiden visit to the Uttar Pradesh capital after being named the party's candidate for the Lok Sabha polls from Lucknow, Rajnath told reporters the Bharatiya Janata Party (BJP) would cross the majority figure of 272 seats in the polls.
Asked whether there was any ambiguity about Gujarat Chief Minister Narendra Modi remaining the prime ministerial candidate if the BJP got a majority, he reiterated the party was clear on the issue.
He said under all circumstances Modi would be the next prime minister if the National Democratic Alliance (NDA) was voted to power.
Accompanied by Shiv Kumar, personal assistant of former prime minister Atal Bihari Vajpayee, the three-time MP from Lucknow, Rajnath Singh disclosed that a few months back incumbent MP Lalji Tandon had volunteered to vacate the Lucknow seat for him.