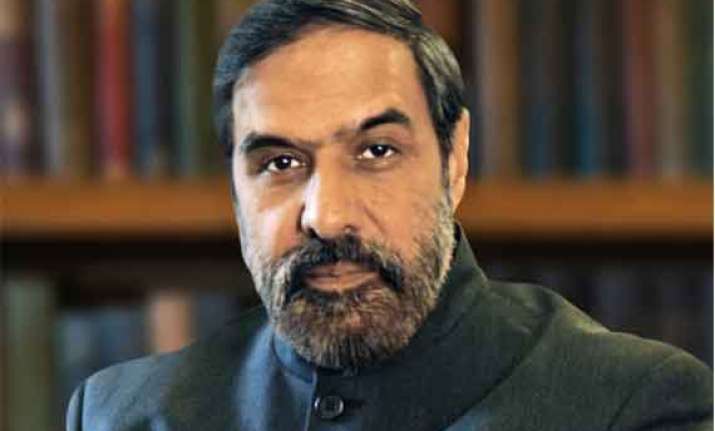 Ahmedabad: Accusing BJP of spending Rs 10,000 crore on media campaign of its prime ministerial candidate Narendra Modi, senior Congress leader and Union Minister Anand Sharma today claimed that BJP leaders knew where the black money had been stashed away, and "how to use it".
"Modi's media campaign is remarkable. As per my knowledge, Rs 10,000 crore were spent just on media, such as full-page advertisements in major newspapers and campaigns on more than 500 TV channels," he said.  
"BJP leaders claim they will bring black money back.
I agree with them, as they are the ones who know where that money is hidden. They also know how that money can be used," Sharma said at a press conference here.  
Modi, in his rallies, has been raising the issue of black money.