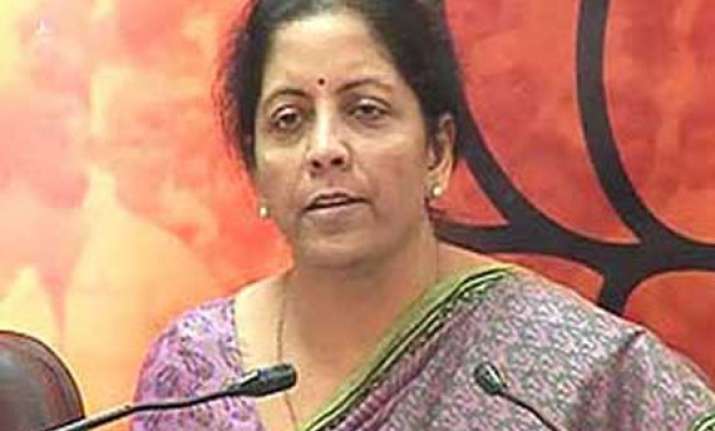 New Delhi, Feb 20: The main opposition BJP tonight said it accepted Home Minister Sushilkumar Shinde's regret over his Hindu terror remark, indicating that the party will not stall Parliament's budget session, at least over this issue.
Party spokesperson Nirmala Sitharaman said, Shinde's statement should be a lesson to people who make baseless allegations of terror against the RSS and BJP.
"We do not train terrorists in our camps. For us, terror has no colour or religion. BJP accepts the Home Minister's statement retracting his earlier remark. Sushma ji had rightly pointed out that she and Arun Jaitley would not be sitting in parliament, if the government levels the charge that we are training terrorists", Sitaraman said.