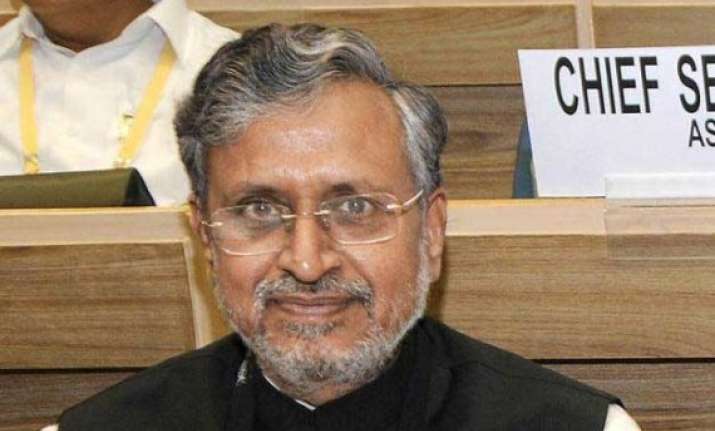 Patna: With Bihar set to go for an Assembly polls later this year, former Deputy Chief Minister Sushil Kumar Modi today said the BJP's task to unseat the JD (U) from power had been made easier after the ruling party joined forces with the RJD.
"An anti-incumbency wave is sweeping through the country and Bihar is no exception to it. There will definitely be a change of guards in the state after the hustings as the BJP's task has been made so much easier ever since the ruling JD(U) joined forces with RJD," he said in a statement.
Seeking to downplay the proposed merger of the erstwhile Janata Parivar under a new banner ahead of the Bihar assembly polls, Modi said it would have no impact on the electoral outcome as the wounds of the RJD's alleged misrule were fresh in the memory of the people who would vote for a change in the state and repose their faith in the BJP-led alliance.
Stating that the BJP was buoyant after winning mandate in Maharashtra, Haryana and Jharkhand, the former deputy chief minister claimed that the trend would continue in Bihar.
Charging the former chief minister and senior JD(U) leader Nitish Kumar with derailing development and creating political instability in the state by walking out of the NDA 18 months ago, Modi said that the BJP would go to the electorate on the promise of development, good governance and stability.
The former deputy chief minister also criticised Chief Minister Jitan Ram Manjhi for making one announcement after another during his speech most of which did not translate into action and said that the latter was only keen to stay in his post for so long as he could.