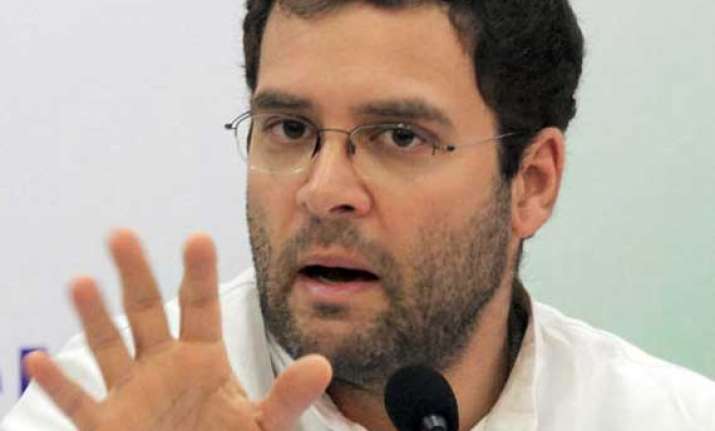 Badaun: The Congress vice-president Rahul Gandhi today visited the family of Dalit sisters who were gang-raped in Badaun.
"The family of the rape victims have demanded a CBI enquiry and I agree with them. The matter should be investigated by the CBI," said Rahul.
"The family has said that mere monetary compensation would not not suffice and it's correct. The dignity of a woman is invaluable," added Rahul.
The Police, in the meanwhile, have arrested all the five accused named in the FIR, including constables Sarvesh Yadav, Chhatrapal and three brothers Pappu Yadav, Awadhesh Yadav and Urvesh Yadav have been arrested. The two constables have been sacked with immediate effect.