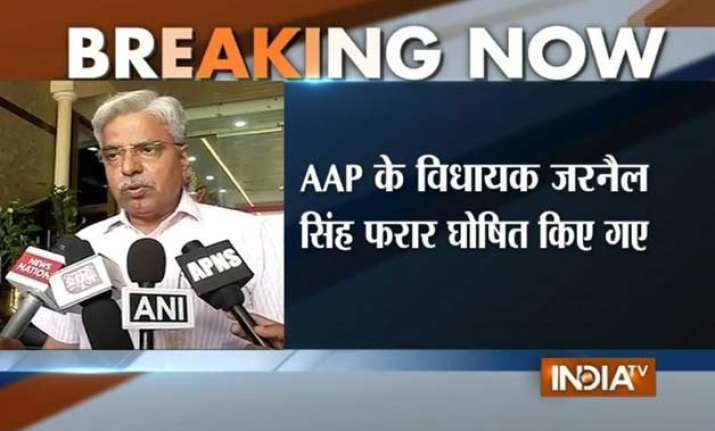 New Delhi: Aam Aadmi Party MLA Jarnail Singh has been declared an absconder by Delhi police  after his anticipatory bail was rejected today.
Jarnail Singh allegedly assaulted a South Delhi Municipal Corporation engineer for which an FIR was registered against him last week.
Delhi Police commissioner BS Bassi today said that they are  fully ready to arrest the Tilak Nagar MLA.
Jarnail Singh, the journalist-turned-politician who first made headlines for hurling a shoe at the  then Union cabinet minister P. Chidambaram, is also accused of tearing up official documents and threatening to frame junior engineer Athar Mustafa in a false corruption case.
According to reports, Mustafa went to demolish an illegal structure in west Delhi's Krishna Park Extension area along with five policemen last week where he was confronted by Jarnail and his supporters.
"We were demolishing the roof of the building when its owner called local MLA Jarnail Singh who arrived with his supporters. The MLA and his men abused and physically assaulted me. When I showed him the documents authorising the demolition, he tore them up and threatened to frame me in a false corruption case," said Mustafa.
Singh however denied all the charges levelled by Mustafa against him.