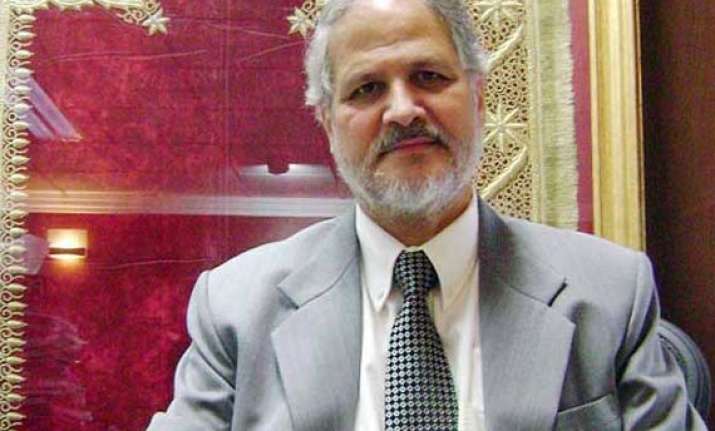 New Delhi: The Aam Aadmi Party Wednesday launched a fresh attack on Lt Governor Najeeb Jung, accusing him of encouraging horse trading by not dissolving the Delhi Assembly when all political parties concerned have expressed inability to form a government in the national capital.
The party took strong exception to Jung's comments that government formation efforts were not over yet and that he does not think all parties have exhausted their efforts to form a government in the city.
"We feel BJP has been a driving force (in keeping the assembly in suspended animation). By not dissolving the assembly, the LG is encouraging horse trading," senior party leader Manish Sisodia claimed.
Sisodia alleged Jung was "encouraging horse trading" by not dissolving the assembly when BJP, AAP and Congress have expressed their inability to form a government in Delhi.
"We have told Jung that we cannot form the government and so has the BJP. The Congress is also not in a position to form the government. In such circumstances, how is it possible for anyone to form the government? The wait will only encourage horse-trading," Sisodia added.
AAP had won 28 seats in its debut assembly elections and had later formed the government with outside support from Congress' eight MLAs.
BJP, along with its ally Akali Dal's one MLA, had won 32 seats in the 70-member assembly. The number of BJP MLAs has come down to 28 as three party legislators Harsh Vardhan, Ramesh Bidhuri and Pervesh Verma have been elected to Lok Sabha.
The government led by Kejriwal had resigned on February 14 after the party's pet project, the Janlokpal Bill, could not be passed due to opposition from BJP and Congress. President's Rule was imposed in Delhi on February 17.
The Lt Governor had not favoured dissolution of the 70-member Delhi assembly as recommended by the Council of Ministers headed by Kejriwal and kept the assembly in suspended animation.